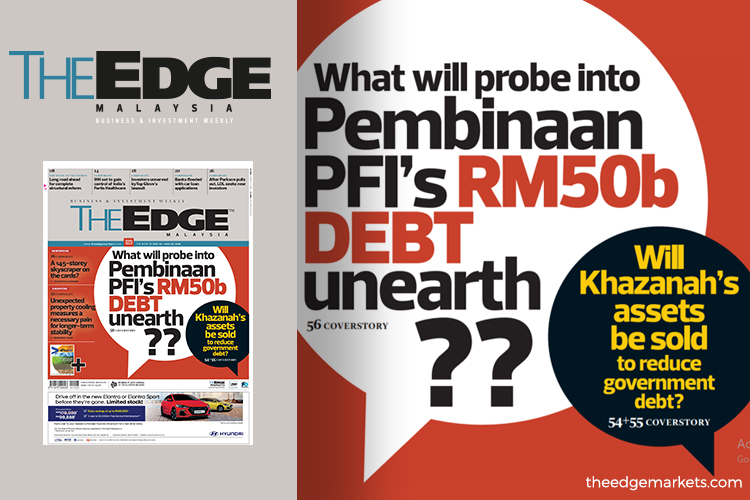 KUALA LUMPUR (July 14): Given the country's burgeoning debt burden, will sovereign wealth fund Khazanah Nasional Bhd sell its assets to raise cash for the government?
The Edge Malaysia cover story published on July 16 examines this issue.
The report noted that in 2001, Khazanah was the vehicle used by the government to rehabilitate strategic assets back to good financial health.
"Given that Khazanah is today sitting on assets easily worth more than RM120 billion, will the government again turn to its sovereign wealth fund for help? The difference now is that this means Khazanah selling its assets to raise cash for the government," the report said.
"On paper, a sale of all Khazanah assets can raise over RM120 billion cash or around 12% of the government's RM1.0 trillion debt and contingent liabilities," it said.
The report also considered the parties with the capacity to take over Khazanah assets as well as the implications should the sovereign wealth fund sells these assets.
It also studied a history of Khazanah and how it came to own some of the assets it has today since the 1997/98 Asian financial crisis.
For more details on Khazanah's assets and what they are worth, pick up and read the latest issue of The Edge
Save by subscribing to us for your print and/or digital copy.
P/S: The Edge is also available on Apple's AppStore and Androids' Google Play.