This article first appeared in The Edge Financial Daily, on January 4, 2018.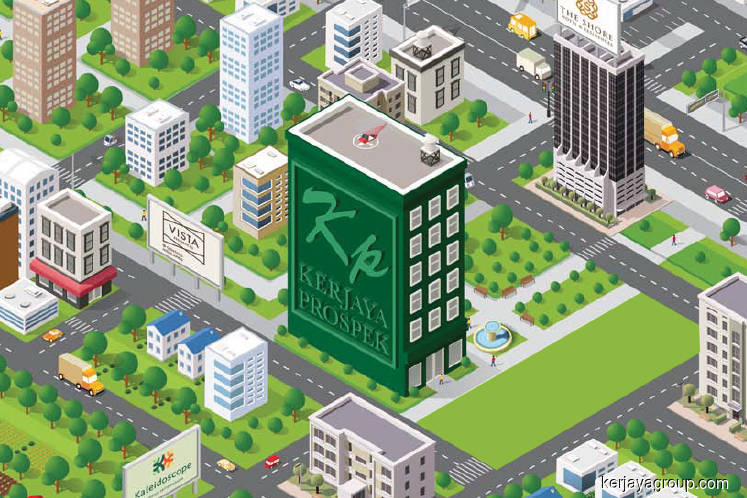 KUALA LUMPUR: Kerjaya Prospek Group Bhd has proposed to undertake a bonus issue of 677.44 million new shares on the basis of six bonus shares for every five existing shares held in the company, on an entitlement date to be determined later.
It is also proposing a bonus issue of up to 169.36 million new warrants in Kerjaya, on the basis of six bonus warrants for every 20 existing shares held on the same entitlement date as the proposed bonus issue.
In a filing with Bursa Malaysia yesterday, Kerjaya said the proposals are intended to reward its shareholders, enabling them to have greater participation in the company's equity.
The proposals are also expected to improve the trading liquidity and marketability of Kerjaya shares on Bursa Malaysia, while increasing the capital base of the company, it added.
Upon completion of the proposals, the enlarged share capital of Kerjaya on a fully diluted basis will amount to RM911.94 million comprising 1.41 billion shares, from RM312.22 million comprising 564.53 million shares as at Dec 27, 2017.
Kerjaya said the proposed bonus shares will be issued as fully paid, at nil consideration and without capitalisation of the company's reserves.
Meanwhile, the gross proceeds expected to be raised upon full exercise of the bonus warrants based on the indicative exercise price of RM1.59 per bonus warrant are RM269.3 million.
"The gross proceeds to be raised from the exercise will be utilised as additional working capital for the group," said Kerjaya.
The bonus warrants will have a tenure of five years commencing on and including the date of their issuance.
The proposals are expected to be completed by the first quarter of 2018.
Kerjaya has recently announced a record nine-month performance for the period ended Sept 30, 2017, delivering a net profit of RM97.1 million on a revenue of RM703.4 million. The group's net cash position stood at RM163 million as at Sept 30, 2017.
The group's current outstanding order book amounted to RM3.2 billion and the year-to-date win for 2017 contracts totalled RM1.4 billion.