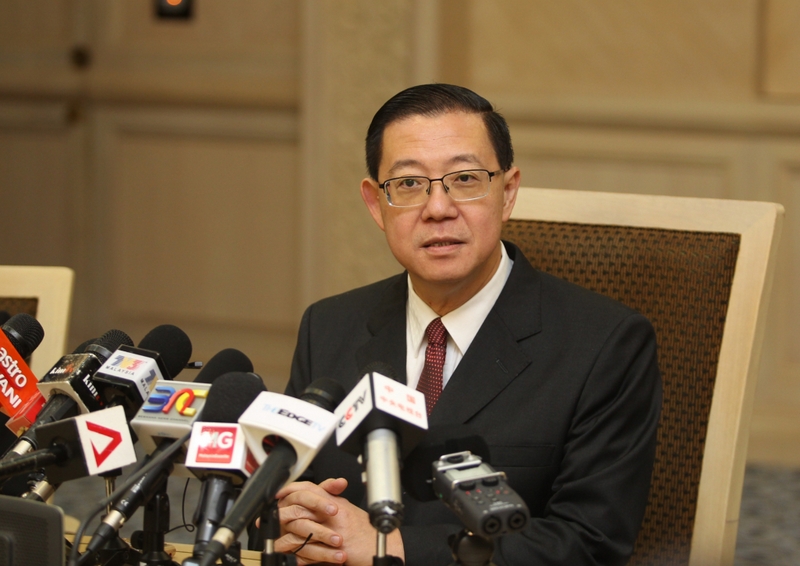 PUTRAJAYA (Sept 8): The Kelantan State government is the largest recipient of financial deficit assistance and advance financial assistance from the Federal Government at a total of RM913 million, says Finance Minister Lim Guan Eng.  
He said from 2013 until 2017, Kelantan received RM363 million in financial deficit assistance, which was given to States with insufficient funds in their operating accounts.
"The assistance is given to State governments where there's insufficient revenue to pay for operating expenses such as emoluments, rental, utilities and other operating expenses," he said in a statement today.
Lim said State governments should practise more prudent financial management to ensure expenses do not exceed State revenue.
"Only the Kelantan State government has recorded a deficit in its operating account for more than five consecutive years," he said.
Lim said without the deficit assistance from the Federal Government, the Kelantan State government would be unable to afford emolument payments to the State's civil servants.
"In 2017, only two states received deficit assistance, Kelantan and Perlis," he said.
Lim said the Federal Government also provided an advance to the Kelantan State government from a consolidated fund to help States with cash flow problems.
Up to June 30, he said the advance payment channelled to Kelantan totalled RM550 million.
"From this amount, Kelantan has yet to repay RM384 million," he said.
On top of this, Lim said the Federal Government provided a loan to the Kelantan State government where RM1.4 billion remained outstanding and arrears of RM434.5 million as at June 30.
"The level of arrears has shown also shows the inability of the State government to fulfil and manage its financial commitments," he added.
Lim said the Federal Government hoped that Kelantan would be able to manage its State finances more responsibly and prudently as stated by Prime Minister Tun Dr Mahathir Mohamad and increase its revenue in a professional and systematic manner to reduce its dependence on the Federal Government.