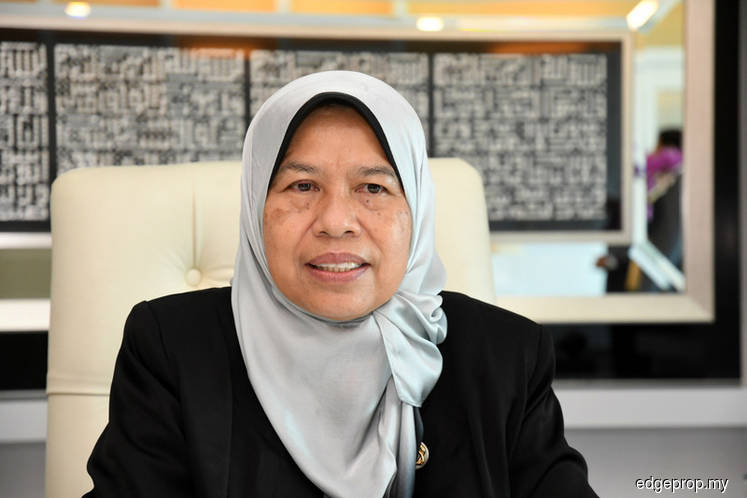 PUTRAJAYA (Sept 6): The National Solid Waste Management Department (JPSPN) is currently reviewing the need to build the incinerator project in Taman Beringin, Kepong, says Housing and Local Government Minister Zuraida Kamaruddin.
She said should there be an urgent need for the project to continue, then an alternative location would be selected.
"The Housing and Local Government Ministry is concerned with the voices of the people who have expressed their reservations over the construction of the incinerator.
"Hence, a more environmentally friendly solution will be adopted," she said at a media conference here today.
Prior to that, Zuraida attended the 72nd National Council for Local Government (72nd MNKT) meeting chaired by Deputy Prime Minister Datuk Seri Dr Wan Azizah Wan Ismail.
The proposed incinerator to be built in Taman Beringin, Kepong would have the ability to dispose of 1,000 tonnes of solid waste per day from the Klang Valley without emitting foul gas.
It will also help dispose of solid waste from the surrounding area that was expected to reach up to 33,000 tonnes per day by 2020.
In a separate development, Zuraida said the Highland Towers redevelopment committee would hold its meeting tomorrow to discuss the issue of compensation and redevelopment of the Highland Towers site.
She said the committee had also informed the Ampang Jaya Municipal Council (MPAJ) to check if the demolition notice of the Highland Towers building that was issued in 1994 is still valid and if not then it should obtain a court order for the demolition process.
In June, Zuraida said her ministry was planning to build a housing project for the B40 group at the Highland Towers site.
On Dec 11, 1993, one of the three blocks of Highland Towers Condominium at Taman Hillview, Ulu Klang collapsed, killing 48 people. The remaining blocks were abandoned soon after authorities declared that the structures were not suitable for rehabilitation.