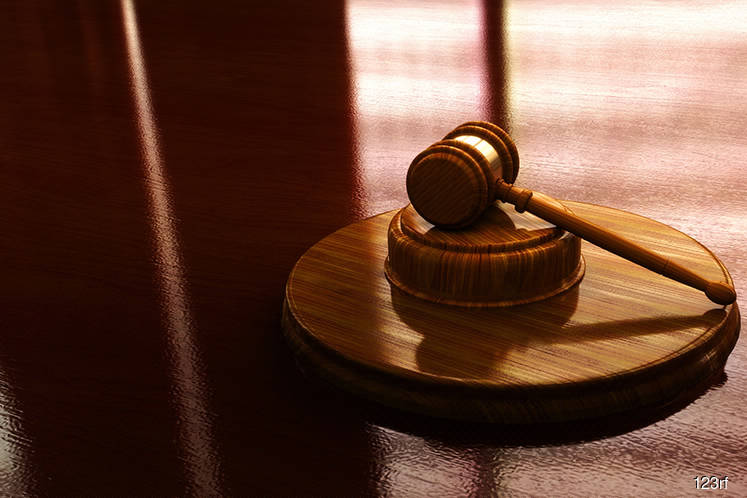 KUALA LUMPUR (Aug 29): The mother of a former cabinet minister, Tan Sri Dr Jamaluddin Jarjis, who was killed in a helicopter crash in 2015, has filed an application at the Syariah High Court here to obtain the faraid certificate on her son's estate, estimated to be worth more than RM2 billion.
Aminah Abdullah, 84, filed the application on March 2 this year in accordance with Section 46(ix) of the Administration of Islamic Law (Federal Territories) Act 1993.
Her lawyer, Kamar Ainiah Kamaruzaman, said the application was made to determine the division of the estate left by the former Rompin Member of Parliament amongst those that have rights to it.
The estates included 20 properties in Malaysia, the United States of America and Makkah, as well as his companies, she told reporters after the case came up for management before High Court registrar Siti Zulaiha Mohamad Mansor in chambers today.
She said the application made by Aminah had been made known to Jamaluddin's widow, Puan Sri Dr Kalsom Ismail, 62, and four children, comprising a son and three daughters, aged between 23 and 33.
Kamar Ainiah said the court had also allowed applications by Jamaluddin's widow and children to be intervenors in Aminah's application.
Aminah also had no objection if there are other heirs who want to be intervenors, she said, adding that the court fixed Sept 13 for further case management.
Aminah was present at today's proceeding. She was accompanied by Jamaluddin's younger brother, Mohamad Najeb Ali.
Jamaluddin, who was a former Malaysian Ambassador to the United States, was killed on April 4, 2015 after the helicopter he was travelling in from Pekan, Pahang, enroute to Kuala Lumpur, crashed at Kampung Sungai Pening, Semenyih, Selangor, at 4.55pm.
Also killed in the crash were the pilot Captain Clifford William Fournier, former prime minister Datuk Seri Najib Tun Razak private secretary Datuk Seri Azlin Alias, businessman Datuk Tan Huat Seang, Jamaluddin's personal aide Razakan Seran and a woman known as Aidana Baizieva.