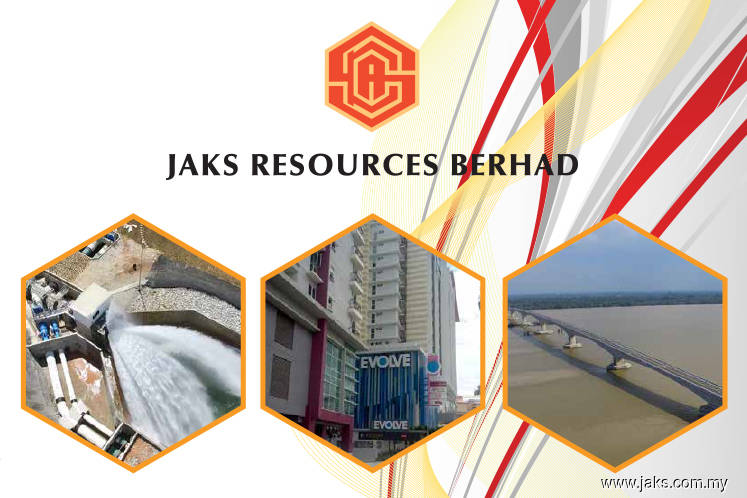 KUALA LUMPUR (July 13): JAKS Resources Bhd is appealing the High Court's decision ordering the release of a RM50 million bank guarantee to Star Media Group Bhd.
In a filing to the stock exchange, JAKS said it filed the appeal at the Court of Appeal today.
The group also filed applications for a stay of execution on the High Court order and an injunction to restrain the two issuing financial institutions of the bank guarantee from releasing the proceeds to Star Media.
Meanwhile, Star Media confirmed that it had been served with the notices of appeal by JAKS and the applications for stay of execution and the injunction.
"The company was advised by its solicitors that the High Court's order directing both the banks to pay the bank guarantees to the company within five working days from July 12, 2018 is in effect until such further order of the High Court itself to stay its own order or an injunction is obtained to prevent the banks from releasing the bank guarantees," Star Media said in its filing.
Yesterday, the High Court ordered the two issuing financial institutions to release a RM50 million bank guarantee called on by Star Media in February, in relation to an agreement for the purchase of a piece of land in Section 13, Petaling Jaya for RM135 million.
The High Court dismissed the suit filed by JAKS to restrain the financial institutions from releasing the bank guarantee to Star Media.
Shares of JAKS closed down 3.9% today to RM1.23 with a market capitalisation of RM671 million, while Star Media closed up 3.8% at RM1.10 for a market capitalisation of RM811 million.