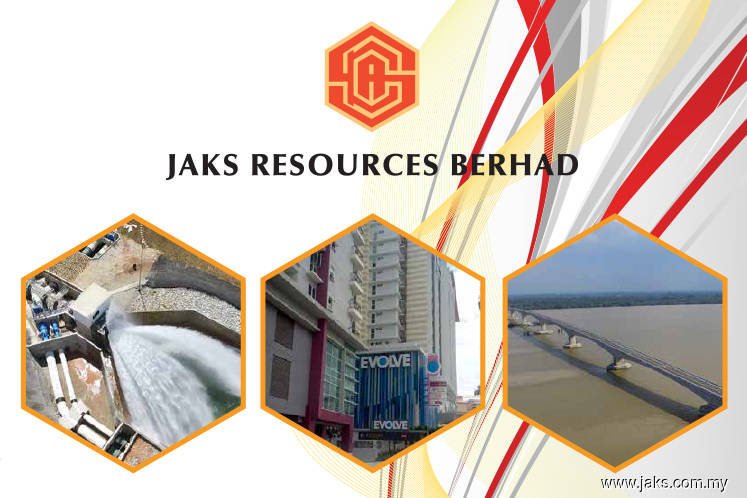 KUALA LUMPUR (July 12): The High Court has ordered the two issuing financial institutions to release a RM50 million bank guarantee called on by Star Media Group Bhd in February, in relation to an agreement for the purchase of a piece of land in Section 13, Petaling Jaya for RM135 million.
This means JAKS Resources Bhd will have to pay the RM50 million sum to the two issuers.
In a filing with Bursa Malaysia, Star Media said the Court has today dismissed the legal suit filed by JAKS to restrain the financial institutions from releasing the bank guarantee to Star Media, with costs.
The financial institutions are required to release the bank guarantee to Star Media within five working days.
In an immediate response, JAKS said in a separate bourse filing that its 51%-owned unit JAKS Island Circle Sdn Bhd (JIC) has instructed its solicitors to file a notice of appeal to the Court of Appeal. JIC has further instructed for applications for a stay of execution of the Court order, as well as an Erinford Injunction on the issuing financial institutions and Star Media pending the hearings of the appeal.
An Erinford Injunction is filed pending an appeal or an application of leave to appeal.
JAKS added that the notice of appeal, stay of execution and injunction are expected to be filed by tomorrow.
"In the meantime, the solicitors of JIC have already put the issuing financial institutions on notice not to release the monies on the bank guarantee, pending the hearing and disposal of the notices of application for Erinford Injunction," the group said.
To recap, the bank guarantee was made as security to ensure JIC completes and delivers a 15-storey office block called Tower A, to be constructed on the land, within three years from the vacant possession date or the date of approval of the plans for the tower.
The RM50 million bank guarantee comprises guarantees of RM25 million each from two financial institutions. One guarantee expired on Feb 15, while the other expired on April 15.
Star Media has been entangled in a legal row with JAKS after the media company attempted to make a call on the RM50 million bank guarantee in February when JAKS failed to deliver Tower A on the stipulated date. It was reported that the delivery of the building had been delayed by 28 months. JAKS responded by obtaining an interim stay to freeze the bank guarantee.
Star Media shares closed unchanged at RM1.06 today, for a market capitalisation of RM782 million. JAKS shares also closed unchanged at RM1.28, valuing it at RM698 million.