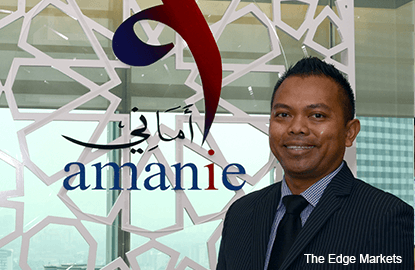 This article first appeared in Personal Wealth, The Edge Malaysia Weekly, on October 19 - 25, 2015.
Baiza Bain is vice-president at Maybank Asset Management Group
ALTHOUGH we may not realise it, the fact is that as a society, we are all interrelated in one way or another. Before the capital market, as we know it today, came into existence, the practice of fundraising was done mainly by collecting contributions from a number of individuals. 
The best example of this was the effort of Joseph Pulitzer, who wanted to raise money to build the base of the Statue of Liberty. This world-famous statue was a gift from the French government to the US, and it was on its way to New York when the city realised that it did not have enough money to construct the granite base that would hold the statue. New York was very close to losing the right to host the Statue of Liberty to cities such as Boston, Baltimore, San Francisco and Philadelphia, which had entered the fray and offered to pay for the granite base in exchange for having the statue located on their turf.
When it seemed that the statue was destined to leave New York, Pulitzer mobilised a fundraising effort through his newspaper, The New York World. The campaign attracted 160,000 donors from all walks of life — children, street cleaners, businessmen and politicians, among others. In the end, enough funds were raised and the Statue of Liberty has served as an iconic symbol of New York since. 
This story illustrates the fact that we realised the power of collective funding a long time ago. Advancements in technology has allowed us to take this concept further. 
Crowdfunding is the latest buzzword to hit the financial industry. According to Wikipedia, it is the practice of funding a project or venture by raising monetary contributions from a large number of people, typically via the internet. Crowdfunding is a form of alternative financing that has emerged outside the realm of the traditional financial system.
Personally, as someone who is very partial to Islamic finance, I am hoping that the Islamic finance industry will embrace the crowdfunding phenomenon with open arms because of its enormous potential. To illustrate the rapid growth of the crowdfunding industry, such platforms raised US$89 million (RM369.6 million) in 2010, US$1.47 billion in 2011 and US$2.66 billion in 2012. 
Fast forward to 2014, and the total amount raised from crowdfunding had risen to US$15 billion. The amount is forecast to reach a massive US$34 billion this year.
With regard to Islamic finance, how would crowdfunding fit into the scheme of things? First, crowdfunding will go a long way in helping the Islamic finance industry achieve one of its major goals, which is financial inclusion for all. 
Imagine a scenario where a budding entrepreneur is able to raise funds in a shariah-compliant manner for his or her small enterprise from individual backers. This would result in more shariah-compliant companies as these small enterprises will eventually grow bigger over the years. 
I touched a little on crowdfunding in one of my previous articles and I highlighted that it not only benefits the parties who are looking for funding but also those who are keen to fund the various initiatives.
Crowdfunding will make it possible for all of us to be investors, and for shariah investors, it opens up the possibility of funding various shariah-compliant businesses. The idea of being an early shariah investor appeals to me as there are very few opportunities for me to do so currently.
The Securities Commission Malaysia (SC) has undertaken a major initiative by being the first regulator in Asia-Pacific to issue licences to equity crowdfunding platforms. The six platforms that were approved will provide an avenue for entrepreneurs, projects and even social causes to tap the crowdfunding space. 
As I understand it, at least one of the six will offer a shariah-compliant crowdfunding platform. The SC's objective in licensing these platforms is to democratise finance and hence, increase the funding pool available to start-ups, small and medium enterprises, and individuals.
I hope that there will be an increase in participation by shariah investors in the crowdfunding space. This segment can potentially help boost the popularity and increase the market share of Islamic finance.
Most importantly, it can help realise the ultimate goal of financial inclusion for all.