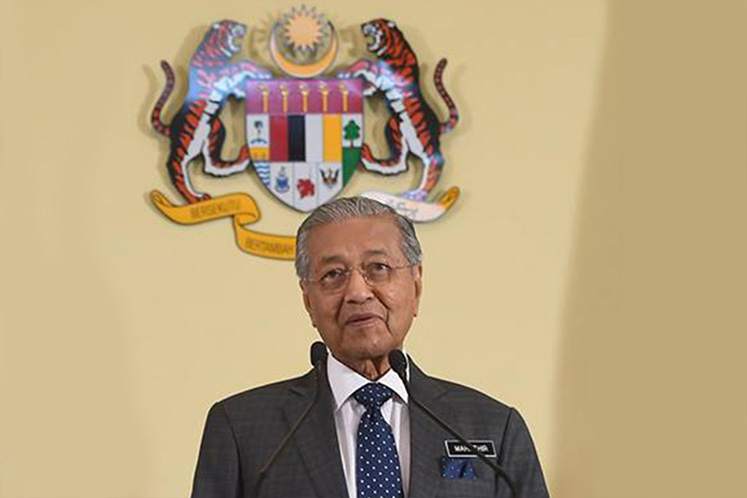 KUALA LUMPUR (Nov 19): Prime Minister Tun Dr Mahathir Mohamad said Islam brought by Prophet Muhammad is not only as a religion but also a complete way of life for his followers.
He said Muslims should be grateful for the opportunity to appreciate Islam and its all-encompassing nature.
"Therefore, we commemorate the birthday of Prophet Muhammad SAW out of our love and admiration for his struggles in spreading the teachings of Islam," Dr Mahathir said in his message in conjunction with the Maulidur Rasul celebration to mark the birthday of Prophet Muhammad.
The video clip of the Prime Minister's message was posted on YouTube under the Chedet Official account.
The national-level Maulidur Rasul celebration will be held tomorrow at the Putrajaya International Convention Centre (PICC).
On Nov 17, Malaysian Islamic Development Department (Jakim) director-general Datuk Mohamad Nordin Ibrahim, in a statement, said Deputy Yang di-Pertuan Agong Sultan Nazrin Shah and Raja Permaisuri of Perak Tuanku Zara Salim will grace the ceremony which will also be attended by Dr Mahathir and his wife Tun Dr Siti Hasmah Mohd Ali.