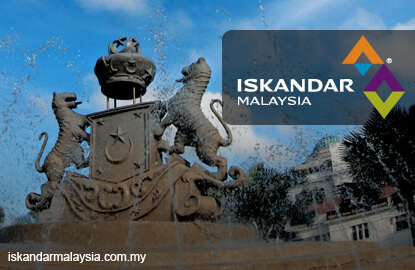 This article first appeared in
The Edge Financial Daily
, on January 19, 2017.
KUALA LUMPUR: The Iskandar Malaysia property market is seen to stabilise further in 2017, with the landed residential segment seen to be turning a corner after another decline last year.
The stabilisation is seen to come after continued slowdown in the southern property market in 2016, as both total volume and value transacted declined, according to property consultancy CBRE-WTW.
In a presentation to the media on the 2017 outlook for Malaysian real estate, the consultancy said the total value transacted in Iskandar Malaysia for the first nine months of 2016 dropped by 5.3% year-on-year to RM10.57 billion. Total units transacted over the same period fell 20.1% to 15,119 units.
Official full-year transaction figures for 2016 from the National Property Information Centre, a unit of the Finance Ministry, are expected in April.
"The worst is over for the landed residential segment," says Tan Ka Leong, Johor Baru-based director of CBRE-WTW, adding there was a 5% to 10% in downward price adjustment last year. "I believe we will not see much further downward adjustment this year."
With that said, the consultancy expects the segment to remain a buyers' market this year. Other segments, such as the office, retail and industrial sub-sectors, are seen to move sideways in 2017.
The same cannot be said for the high-rise residential segment, however. In 2017 alone, the consultancy is expecting another 19,000 units to enter the market, adding to an existing supply of 43,898 units seen in 2016 — a 16% increase from 2015.
Overall, the excess supply in that segment may eventually amount to some 30,000 units, according to the consultancy's estimate. Tan expects the oversupply of high-rise residential property units to take another five to six years for the market to absorb completely.
"That's assuming there is zero additional supply going forward — so [the] high-rise segment would not stabilise so soon," says Tan, adding that when the dust settles, prices in the high-rise residential segment may adjust by as much as 30%.
In December 2014, the Johor government imposed a freeze on new serviced apartment projects to arrest a worsening oversupply situation. However, developers who had received approvals by then were allowed to continue.