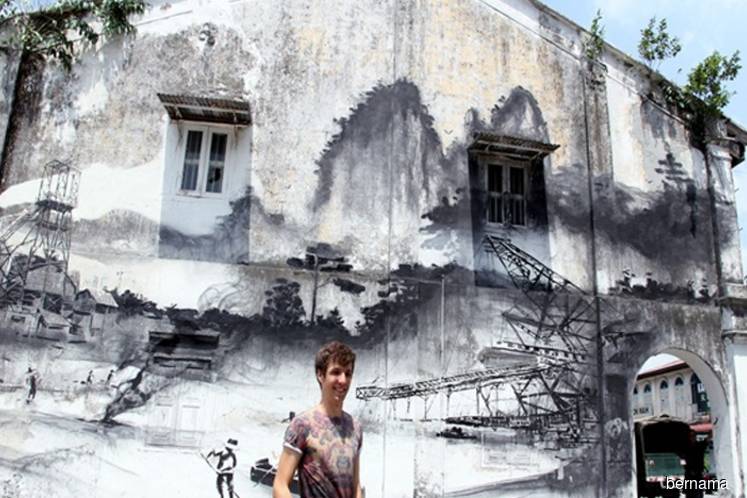 IPOH (Nov 20): About 100 stakeholders of Ipoh Old Town here submitted a memorandum opposing the changes to the plot ratio and height of a building on a plot of land in the area which had been gazetted by the Ipoh City Council under its Ipoh Special Area-Tin Ore Heritage Town Draft Plan 2020 (RKK).
The memorandum was handed over  to  the state Tourism, Arts and Culture Committee chairman Tan Kar Hing, who represented the state government. Among others, it appealed to the state government to consider some of their concerns if the request to change the plot ratio of about 0.157 hectare in Jalan Sultan Idris was approved.
Spokesman for the stakeholders, Lim Yi Wen, said that based on the RKK, the height of the building in the Ipoh Old Town area should be limited to five storeys and with a gazetted plot ratio of 1:3.5.
"Therefore, any changes to existing buildings and construction of infill buildings in the Core Zone should not be more than five-storey high.
"However, we understand that the developer P.K. Lee Sdn. Bhd has applied to change the plot ratio to 1:6.0 with the intention of building a 14-storey hotel with a basement," she told a press conference here today.
According to her, if the change to the plot ratio was approved, it would set a precedent for the construction of more buildings over five-storey high in the Core Zone, which would then clearly contravene the guidelines set out in the RKK.
"We ask that a comprehensive Heritage Impact Study (HIA)  be conducted as stated in the RKK by qualified professionals, including those from the field of architecture and conservation of heritage.
"We are not against any development in Ipoh but we hope the state government will take a holistic approach in ensuring the fabric and cultural heritage of Ipoh Old Town will continue to be preserved," she said.
Meanwhile, Tan said he would forward the memorandum to the Exco meeting tomorrow and refused to elaborate.
"As a representative of the menteri besar, I cannot give any more comments regarding the RKK draft as it's aimed at transforming Ipoh city into a progressive and empowered town…one that's culturally diverse, unique, exciting and sustained by thriving urban economic development," he said. — Bernama