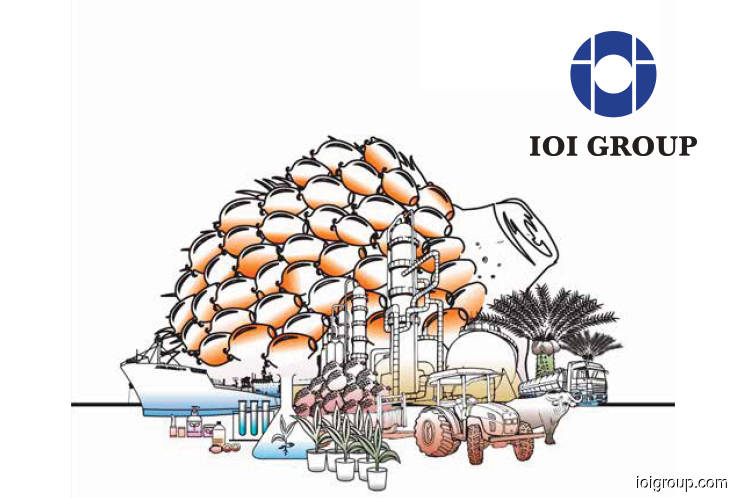 KUALA LUMPUR (Dec 4): IOI Corp Bhd sees a "strong support" for crude palm oil (CPO prices) at RM2,500 to RM2,650 per tonne in the next 2 months.
This is a slightly higher (by 7%) forecast, compared to the current level of CPO prices, which according to Malaysian Palm Oil Board, was at RM2,472 per tonne on Nov 30.
IOI Corp chief executive officer Datuk Lee Yeow Chor said CPO prices had dropped substantially in the last three weeks due to the unexpected stability in production of oil palm fruits.
"Normally at this period of time, you see a peak in production and in November, there will be a lowering of production, but this year, we are not seeing that happening. Stocks have increased more than expected, so that resulted in the drop in [CPO] prices.
"Another important factor is the strengthening of the ringgit; internationally in US dollars, CPO prices has not dropped that much, but because the ringgit has strengthened in the last few weeks by 3 to 4% against the dollar, this has led to the drop in CPO prices," he told reporters at a news conference, after the group's extraordinary general meeting (EGM) today.
He said the strengthening of crude oil prices is also expected to support CPO prices, going forward.
"There is always a correlation [between the two commodities] as palm oil can be used for biodiesel production, however this co-relation is modified by palm oil stock levels [as higher levels of stocks drive CPO prices down]
"Eventually, higher petroleum prices will support CPO prices," Lee added.
On production levels for IOI, the group has forecasted an 8% to 10% year-on-year increase in production for its financial year ending June 30,2018 (FY18), partly driven by new production in Indonesia.
At its EGM today, the group's shareholders gave their approval for its proposed disposal of a 70% equity interest held in Loders Croklaan Group BV to Koninklijke Bunge BV, a wholly-owned subsidiary of Bunge Ltd, for a total cash consideration of US$595 million, plus EUR 297 million, subject to adjustments.
Approximately 99.99% of its shareholders voted for the resolution.
At noon market close, IOI shares were unchanged at RM4.46, with 457,300 shares traded.