This article first appeared in The Edge Malaysia Weekly, on November 13, 2017 - November 19, 2017.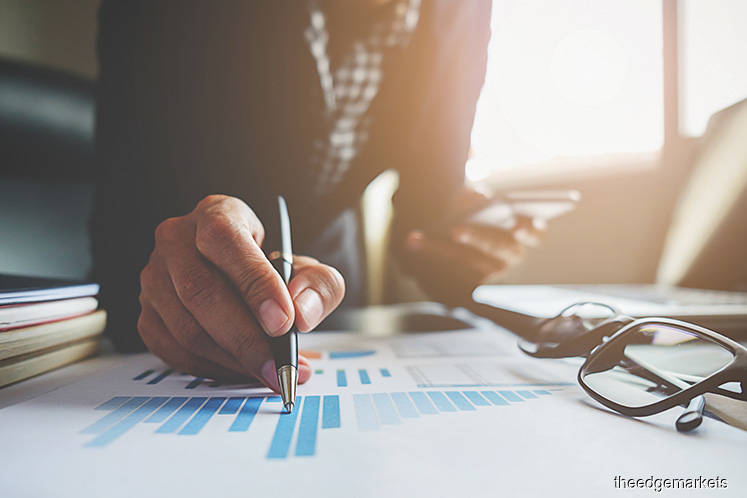 THE huge increase in the capacity of storage devices has led to a veritable explosion of information that individuals can gain access to.
For instance, a local investor can easily access every single announcement made, as well as every shareholders' circular submitted by any of the almost 1,000 companies listed on Bursa Malaysia through the stock exchange's website.
The amount of information on the website would run into the equivalent of many millions of printed pages. If the information were to be stored in hardcopy format, one would need to build a huge library.
In an exclusive interview with The Edge, Dr Neoh Soon Kean says the average investor would need help to make use of all the information that is being continuously generated.
"What has greatly changed in the last 20 years or so is the nature of information. There is now so much information available that an average person is finding it increasingly difficult to obtain, understand and make use of it. Paradoxically, too much information is as bad as no information at all," says the low-profile investment guru.
Neoh, 70, is the founder and executive chairman of Dynaquest Sdn Bhd, a Penang-based investment consulting and publication firm.
Regarded by some as one of the more successful investors in the country, he has an MBA from Harvard University and a PhD in finance from Edinburgh University.
He wrote a widely followed investment column that ran in The Malay Mail for more than 20 years, from 1983 to 2004.
In the business and investment world, Neoh says, the ability to access and correctly use information can determine success or failure. "Information has always been in existence. My father relied on information to run his business. Marco Polo went to China and was much feted by Kublai Khan because he had information that the Khan wanted and could not get from anyone else."
Likewise, in every stock transaction, the seller wants to sell because, based on the information available to him, the current market price is a fair price. On the other hand, the buyer believes he has private information that will cause the price of the stock to rise in the future and thus is willing to buy based on this information.
"It is also possible that the seller believes he has certain private information that may cause the price of this share to fall in the future, so he wants to sell before this information becomes generally known. Thus, the possession of information is the key to making a profit from stock investment. However, obtaining access to the right information at the right time is not an easy task," Neoh says.
If the average investor wants to read, understand and evaluate a public-listed company, he can download the latest annual report together with other financial announcements and try to make sense of it.
"But because of regulatory requirements and what we may call the 'peacock syndrome', modern annual reports have become huge. The average IPO prospectus runs to about 500 pages and I have seen annual reports in multiple sections running to well over 1,000 pages. Just downloading it from Bursa Malaysia's website will take many minutes, and reading it even most superficially will take several hours," he points out.
Another significant change, according to him, is the "democratisation" of information, so that anyone who has a computer or even a smart phone can access information that would not have been available a few decades ago.
"Due to the cheapness of storage as well as the speed and low cost of data transmission, much of the information is now available for free. With low-cost airlines, now everyone can fly; with low-cost data, now everyone can get hold of information," he quips.
In the Information Age, he observes, information has become a truly democratic, or rather, an almost free commodity. Everyone who has the interest and the gumption can get hold of any information he wants to lay his hands on. "But as one of our prime ministers liked to say, too much democracy can be a bad thing."
Given the huge amount of data available, he opines that there has to be some sort of platform that processes, summarises and presents the data in a standardised format for easy sorting and comparison. Only then can the investment information be useful to the average investor.
"For an ordinary investor, it would be extremely difficult to sort through this mountain of data, which is increasing by huge amounts every day, and use it to help him in his investment," says Neoh.
According to him, it has taken Dynaquest more than three years and RM1 million to have its Online Investment Platform — based on its in-house database that it has been using for more than 20 years for its advisory and investment work — ready this month.
"It is no exaggeration to say that without it (in-house database), the returns obtained by our clients and ourselves would not be half as good as they have been," he says proudly.