This article first appeared in Personal Wealth, The Edge Malaysia Weekly, on November 13, 2017 - November 19, 2017.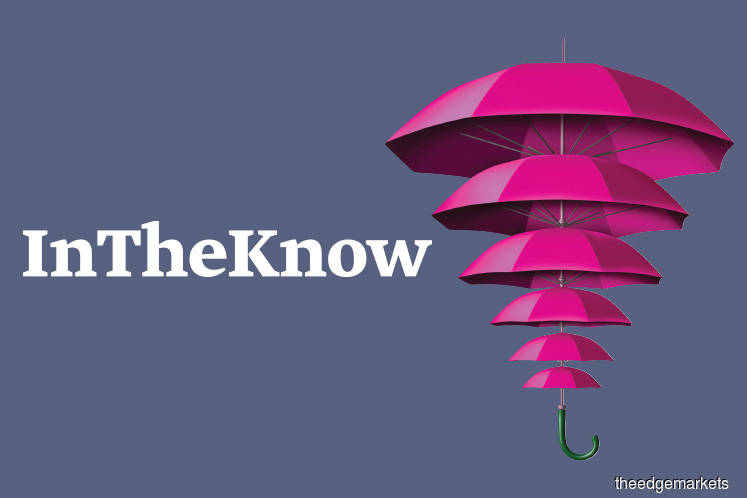 What is microinsurance?
Microinsurance refers to insurance plans with low premiums. Typically, these products are designed to cover low-value assets and, like their their mainstream counterparts, provide payouts in the event of injury, illness or death. These policies are sometimes known as bite-sized, on-demand or sachet insurance. Malaysia's microinsurance market is currently at a nascent stage.
New innovations in this segment?
Microinsurance is increasingly being offered to a wider demographic in various forms. Global insurers are beginning to acknowledge the huge potential of this segment, especially in meeting the fast-changing needs of the younger population.
There have been customised microinsurance plans offered for specific events or needs. In December last year, Neosurance and local runners group KLCC Runners Group signed a memorandum of understanding to provide microinsurance plans. Neosurance is a technology partner that works with insurers and reinsurers to distribute micro-policies through digital communities/apps.
US-based Metromile is another example. It offers motor insurance based on how much a customer drives using a pay-per-mile model. According to its website, customers pay a low monthly base rate plus a few cents per mile when they drive. At the end of the month, their bill is the base rate plus however many miles they drove at the per-mile rate.
Smartphone technology has had a positive impact on the uptake of microinsurance/microtakaful products among mainstream consumers. For instance, peer-to-peer (P2P) insurance models now allow groups of associated or like-minded people to pool their premiums together to insure against risk. This insurance pool is much smaller and more targeted than the large pools managed by traditional insurers.
A P2P insurance model is typically a small group of friends, family members or individuals with similar interests, who team up to contribute to each other's losses. In effect, each of the insured assumes responsibility for the entire group's risk profile. Each of the members are therefore motivated to keep their individual risk as low as possible to benefit the rest of the group.
What are the features and who are they meant for?
Microinsurance products are traditionally aimed at the low-income group to help address their protection needs. According to a Bank Negara Malaysia discussion paper, the features in line with microinsurance (and its Islamic counterpart, microtakaful) include a maximum of three risk events covered (where each risk is distinctly and unambiguously defined); first-loss or fixed-benefit basis; simple underwriting; no exclusions; no waiting period for personal accident products; single waiting period applied across all risks in a single product; and maximum six-month waiting period for natural death, disability and medical and health.
In May, Sun Life Malaysia teamed up with U Mobile to provide telco-assurance to the latter's five million customers. With this service, they will be able to apply, subscribe and manage their life insurance coverage entirely via mobile phone.
The Bank Negara discussion paper says there are good opportunities in Malaysia for the development of microinsurance/microtakaful. The country's large smartphone penetration provides a strong foundation on which to construct an ecosystem.