This article first appeared in Personal Wealth, The Edge Malaysia Weekly, on February 12, 2018 - February 18, 2018.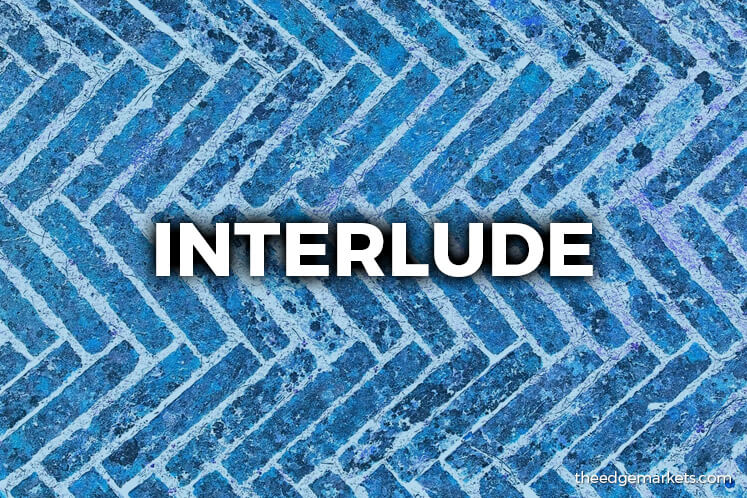 It started out as an experiment. When I put RM20 in my bitcoin digital wallet Luno last March, I even labelled it as such — "Experiment". It all started because my colleague Kuek (one of those early adopter types) had paid me for lunch in bitcoin.
It was the start of a beautiful relationship (I am talking about bitcoin and I). I decided to buy about RM100 of bitcoin, mainly to understand how it works because there were so many activities done in the cryptocurrency that we could no longer ignore it.
I bought my RM100 of bitcoin when the digital currency was hovering between RM3,000 and RM4,000 each. It peaked at US$19,665 (RM76,705 at press time) on Dec 16, according to cryptocurrency data website CoinGecko. Can you imagine? If I had cashed out before Christmas, I could have made a return of 1,000%.
Two months after that fateful lunch, the value of my bitcoin doubled because Japanese regulator the Financial Service Agency introduced new rules to recognise the cryptocurrency as a legal method of payment. 
Since I graduated from university, my only investment has been in Amanah Saham Bumiputera, the returns of which are guaranteed by the government. So, I never had to worry about losing my capital.
Now, knowing that I could very well lose my capital (RM100 may seem like small potatoes to you, but it is still money to me), I felt I had to do something. I am, after all, only a fresh graduate, which means I have to save money wherever I can. I decided to cash out, not caring if I made any money at all out of the investment.
But just before I did, I noticed a surge in bitcoin prices. This was in early November. The digital token rose to US$7,800 following an announcement that SegWit2x (segregated witness code optimisation to increase the block size to 2MB) had ended. 
I was writing about several asset classes that seemed to be demonstrating bubble-like conditions. So, I spoke to local cryptocurrency players to get their views on the supposed bitcoin bubble. One and all told me to stop fixating on the price. One even went so far as to order me to "Stop looking at the price chart!"
I took their advice and did not cash out. One weekend morning, as I was lazily scrolling down my Twitter feed (like a good millennial), I found that bitcoin had breached the US$16,000 mark. Then, another flash — it had breached US$17,000. Then US$18,000.
My heart raced. I decided to mute "bitcoin" on Twitter that weekend because I had become terribly restless. I felt like I was gambling, betting that bitcoin would never plunge. After careful consideration, I decided to cash out. 
Too little, too late. I could do nothing. The account had been frozen. Luno only sent out an email in mid-January to notify users that their accounts had been frozen by the Internal Revenue Board "pending an investigation into tax matters". As a result, deposits and withdrawals could not be processed. After that, bitcoin plunged.
Today, there was an announcement that the freeze had been lifted. Will I cash out soon? Probably. But looking back, I realise that my experiment taught me how bitcoin actually works. It also taught me the value of risk and how to prepare my heart and mind to lose it all (all being my initial investment of RM100). It allowed me to understand (the way no press release or regulator's statement could) how past performance truly does not indicate future performance. And that anything can happen — including a frozen bank account.
But I am an optimist underneath it all. If I lose my bitcoin investment tomorrow, it is all for a good cause. At least, I didn't lose the experience.