This article first appeared in Capital, The Edge Malaysia Weekly, on January 29, 2018 - February 04, 2018.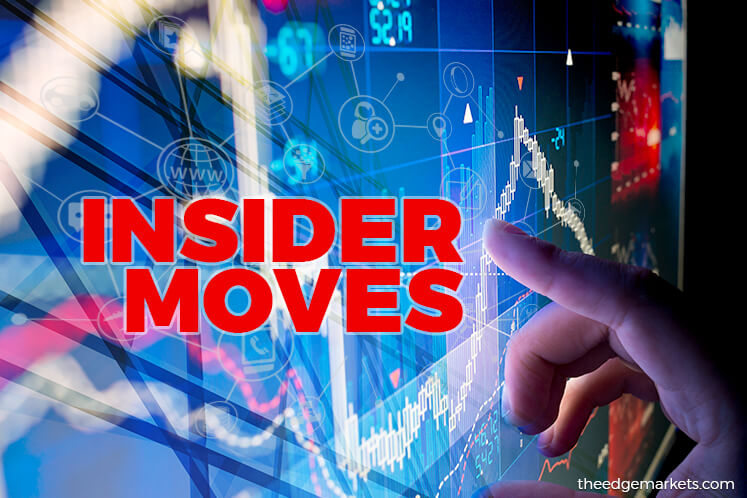 Notable filings
BETWEEN Jan 15 and 19, notable filings include that on the change of majority shareholder at ATTA Global Group Bhd, following the disposal of 24.05 million shares, or a 16% stake, by ATTA Worldwide Group Sdn Bhd on Jan 16.
On the same day, G Reka Perunding Sdn Bhd acquired 37.5 million shares, or 24.3% equity interest, in ATTA Global, according to the group's filings with Bursa Malaysia on changes in substantial shareholders.
G Reka increased its stake in the steel product manufacturer to 32.28% on Jan 18 after acquiring 12.52 million shares. The shares are likely to have been acquired from Skylitech Resources Sdn Bhd, which is linked to ATTA Global director Ooi Chieng Sim.
With the new major shareholder on board, ATTA Global is diversifying into property development, investment and construction after undertaking development and investment projects, which will contribute more than 25% to the group's net profit.
At Sterling Progress Bhd, its new substantial shareholder, SEG Capital Intelligence Sdn Bhd, increased its stake to 19.04% after acquiring 28.11 million shares, or 9.44% equity interest, on Jan 16. SEG Capital first emerged as a substantial shareholder in the group on Jan 2.
With 56.7 million shares, SEG Capital is the second largest shareholder of the ICT retailer and liquid valve engineering company, after Open Adventure Technologies Sdn Bhd, with 80.83 million shares, or a 27.14% stake.
Open Adventure Technologies is linked to Leong Seng Wui, the group's chief operating officer and executive director, and Leong Seng Hoong. SEG Capital is linked to Ng Chee Heng and Oon Yeung Hwa.
At Tatt Giap Group Bhd, chairman and president Datuk Steven Siah Kok Poay and Siah Lee Beng are no longer substantial shareholders after their investment holding company Giapxin Sdn Bhd disposed of a total of 16.72 million shares, or 9.8% equity interest, on Jan 15 and 17.
The disposals were done in two tranches of 8.36 million shares each. It is likely that the tranche disposed of on Jan 15 was acquired by Tatt Giap's non-independent, non-executive director Datuk Thomas Liang Chee Fong.
Goh Ban Huat Bhd's (GBH) major shareholder Tan Sri Robert Tan Hua Choon disposed of 5.6 million shares or a 3% stake on Jan 15 via off-market direct deals, according to a filing with Bursa.
Following the disposal, Tan's shareholding in the bathroom product manufacturer and distributor declined to 9.82% as at Jan 17. In September last year, Tan disposed of 51% of his stake in GBH to Paragon Adventure Sdn Bhd.
Paragon Adventure is owned by Datuk Seri Edwin Tan and Datuk Seri Godwin Tan, both of whom are active in property development in Johor. As at Jan 11, Paragon Adventure owned a 62.9% stake in GBH.
Notable movements
Sapura Energy Bhd saw 130.52 million shares or a 2.18% stake change hands between Jan 8 and 15, disposed of by the Employees Provident Fund. During the period, Sapura Energy's shares were trading at 98 sen to 88 sen per share.
Between Jan 15 and 18, Sapura Energy's share price declined 6.67% to 84 sen. The stock had lost 51.2% of its market value over the last 12 months to last Tuesday's closing price of 82 sen.
Meanwhile, the largest shareholder of HIL Industries Bhd, Tan Sri Ng Boon Thong @ Ng Thian Hock, disposed of a total of 17 million shares, or 5.12% of the issued shares, of the plastic injection moulding and property development company on Jan 11 and 16.
Between Jan 15 and 19, HIL's share price increased by 2.33% to 88 sen. The stock had declined 12.37% over the last 52 weeks to settle at 85 sen last Tuesday.
Save by subscribing to us for your print and/or digital copy.
P/S: The Edge is also available on Apple's AppStore and Androids' Google Play.