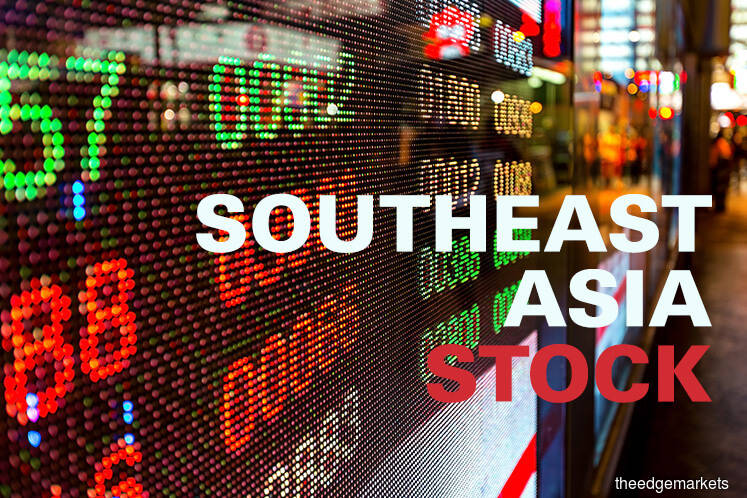 (Oct 20): Southeast Asian stock markets largely edged up on Friday, with Indonesia bouncing back from three straight days of losses after the country's central bank said it expected GDP would grow better than initially forecast.
Bank Indonesia, which held its benchmark rate unchanged on Thursday, said economic growth would remain within its 5.0-5.4% forecast in the year, but would be supported by improved performance in trade, hospitality and manufacturing.
Indonesian shares rose 0.4%, led by financials, and were headed for a third straight weekly increase. Bank Central Asia was up 3%, while Astra International Tbk climbed 2.2%.
A sub-index of the 45 most liquid stocks gained as much as 0.8%.
Thai shares inched up 0.3%, led by industrials and consumer discretionary stocks. Aiports of Thailand and Home Product Center were the best performers on the index.
The Vietnam index rose as much as 0.6%, led by industrials.
Philippine shares lost as much as 0.8% on profit-taking, and were headed for a second weekly loss in seven.
"If you look at the valuation of the Philippine market, it's more or less expensive compared to regional peers," said Manny Cruz, an analyst with Asiasec Equities Inc.
"The market is getting closer to 21 times forward PE for 2018 as against 17 times for regional counterparts like Indonesia, Thailand and Vietnam. We see some profit-taking as the market scaled to new highs," Cruz said.
The index hit a record high on Tuesday.
SOUTHEAST ASIAN STOCK MARKETS
Change as of 0403 GMT
| | | | |
| --- | --- | --- | --- |
| Market | Current | Previous close | % move |
| Singapore | 3340.41 | 3334.91 | 0.16 |
| Bangkok | 1687.92 | 1683.43 | 0.27 |
| Manila | 8425.18 | 8487.37 | -0.73 |
| Jakarta | 5935.057 | 5910.53 | 0.41 |
| Kuala Lumpur | 1743.37 | 1743.99 | -0.04 |
| Ho Chi Minh | 831.58 | 828.93 | 0.32 |
Change on year
| | | | |
| --- | --- | --- | --- |
| Market | Current | End 2016 | % move |
| Singapore | 3340.41 | 2880.76 | 15.96 |
| Bangkok | 1687.92 | 1542.94 | 9.40 |
| Manila | 8425.18 | 6840.64 | 23.2 |
| Jakarta | 5935.057 | 5296.711 | 12.05 |
| Kuala Lumpur | 1743.37 | 1641.73 | 6.19 |
| Ho Chi Minh | 831.58 | 664.87 | 25.1 |