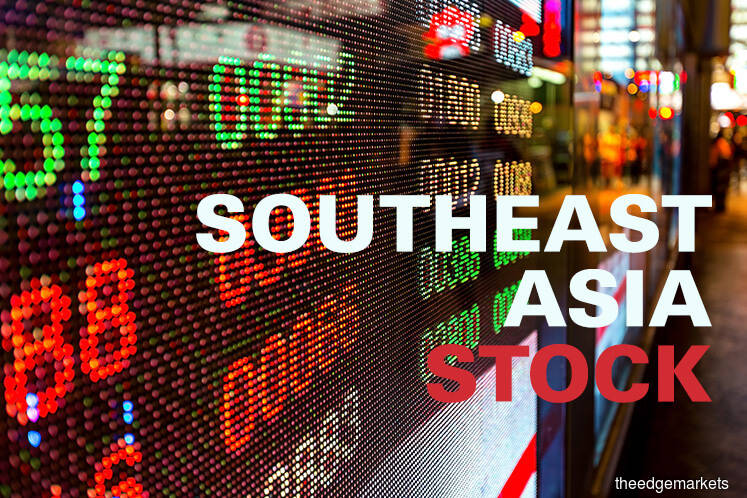 BENGALURU (Sept 3): Indonesian stocks fell on Monday as the rupiah fell to a 20-year low and as inflation picked up at a slower rate than expected, while other markets in the region also declined, due to concerns about an escalation in the US-China tariff dispute.
Indonesia's annual inflation rate picked up slightly in August but was below market expectation and remained within the central bank's target range.
Stocks in other South East Asian markets also fell after US President Donald Trump said he was ready to implement tariffs on US$200 billion more in Chinese imports as soon as a public comment period on the plan ended this week.
The Jakarta index fell to a near two-week closing low, its third straight daily decline, hurt by losses in material stocks. Indah Kiat Pulp & Paper shed 3%, while Astra International slipped 1.7%.
The index of the country's 45 most liquid stocks was down 1.1%. Local currency rupiah fell to its lowest since the Asian financial crisis after the central bank said it was intervening in foreign exchange and bond markets.
Indonesian interest rates may still need to go up significantly to help counter a slide in the rupiah, the chief executive of the country's largest bank said.
On the Singapore index, financials and telecom stocks led the decline, to the lowest close in almost two weeks. United Overseas Bank fell 1%, while Singapore Telecommunications Ltd was off 0.9%.
Philippine shares ended 0.3% lower as consumer discretionary and financial stocks weighed. Fast-food restaurants operator Jollibee Foods, the biggest drag on the index, and Ayala Corp fell over 2% each.
Meanwhile, Thai shares ended largely unchanged as losses in telecom and financial stocks offset gains in energy and consumer staples shares.
SIAM Commercial Bank was the biggest drag on the benchmark, falling 1%, while beverage group Carabao saw a 6.5% rise.
SOUTHEAST ASIAN STOCK MARKETS
Change on the day
| | | | |
| --- | --- | --- | --- |
| Market | Current | Previous close | % move |
| Singapore | 3207.2 | 3213.48 | -0.20 |
| Bangkok | 1721.21 | 1721.58 | -0.02 |
| Manila | 7832.22 | 7855.71 | -0.30 |
| Jakarta | 5967.579 | 6018.46 | -0.85 |
| Kuala Lumpur | 1813.58 | 1819.66 | -0.33 |
| Ho Chi Minh | 989.54 | 998.07 | -0.85 |
Change on year
| | | | |
| --- | --- | --- | --- |
| Market | Current | End 2017 | % move |
| Singapore | 3207.2 | 3402.92 | -5.75 |
| Bangkok | 1721.21 | 1753.71 | -1.85 |
| Manila | 7832.22 | 8558.42 | -8.49 |
| Jakarta | 5967.579 | 6355.654 | -6.11 |
| Kuala Lumpur | 1813.58 | 1796.81 | 0.93 |
| Ho Chi Minh | 989.54 | 984.24 | 0.54 |