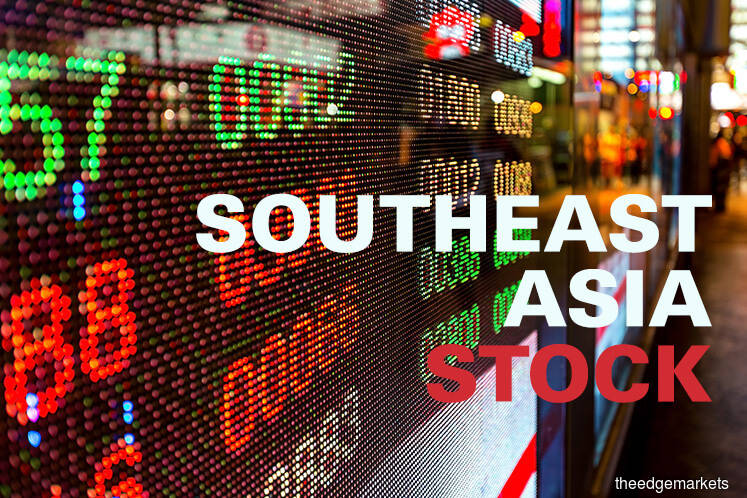 BENGALURU (Nov 29): Indonesian shares jumped the most in about five months on Thursday as comments by US Federal Reserve Chair Jerome Powell buoyed investor sentiment toward riskier assets, while Philippine stocks pulled back from a near 11-week top to close slightly lower.
The Jakarta SE Composite Index rose 1.9% to a seven-month closing high, helped by gains across the board.
The unexpected signals from Fed chair's comments and the surprise rate hike by Indonesia's central bank earlier this month are the reasons behind heavy gains, said Taye Shim, head of research at Mirae Asset Sekuritas.
"Indonesia was the most hurt markets during the (US) rate hike agenda… I think the market seems to be reassessing its investment view of Indonesia and the overall emerging market," he said.
Powell said on Wednesday the central bank's policy rate is now "just below" estimates of a level that neither brakes nor boosts a healthy US economy, which many investors read as a signal that the Fed's three-year tightening cycle is drawing to a close.
Indonesia's central bank earlier this month had raised its benchmark interest rate for the sixth time this year to shore up the rupiah.
Bank Central Asia Tbk PT rose 3% and Unilever Indonesia Tbk PT climbed 4%, making them the top gainers on the benchmark index.
The Philippine Stock Exchange PSEi Index rose 1.4% intraday before erasing all of its gains in the last few minutes of trade.  
"Today is the last trading day of the month and it coincides with the effectivity of the MSCI balancing for this quarter," said Charles William Ang, an associate analyst with COL Financial Group Inc. The Philippine stock market is closed on Friday for a holiday.
Aboitiz Equity Ventures Inc dropped 4.2%, while Metropolitan Bank and Trust Co slipped 1.7%.
Meanwhile, investor sentiment was also subdued ahead of high-stakes trade talks between US President Donald Trump and his Chinese counterpart Xi Jinping on Saturday on the sidelines of the G20 summit in Argentina.
Singapore shares closed 0.5% firmer after gaining 1.2% earlier to a more than seven-week high. City Developments Ltd rose 2.2% and Venture Corporation Ltd climbed 0.1%.
Malaysian stocks rose 1% before cutting gains to close 0.6% higher. IHH Healthcare Bhd gained 4.8%, while Axiata group Bhd rose 4.1%.
SOUTHEAST ASIAN STOCK MARKETS
Change on the day
| | | | |
| --- | --- | --- | --- |
| Market             | Current   | Previous close  | % move |
| Singapore          | 3109.44   | 3094.48         | 0.48 |
| Bangkok            | 1636.49   | 1640.63         | -0.25 |
| Manila             | 7367.85   | 7382.43         | -0.20 |
| Jakarta            | 6107.168  | 5991.246        | 1.93 |
| Kuala Lumpur       | 1696.34   | 1686.55         | 0.58 |
| Ho Chi Minh        | 926.79    | 930.2           | -0.37 |
Change on year
| | | | |
| --- | --- | --- | --- |
| Market             | Current   | End prev yr     | % move |
| Singapore          | 3109.44   | 3402.92         | -8.62 |
| Bangkok            | 1636.49   | 1753.71         | -6.68 |
| Manila             | 7367.85   | 8,558.42        | -13.91 |
| Jakarta            | 6107.168  | 6,355.65        | -3.91 |
| Kuala Lumpur       | 1696.34   | 1796.81         | -5.59 |
| Ho Chi Minh        | 926.79    | 984.24          | -5.84 |