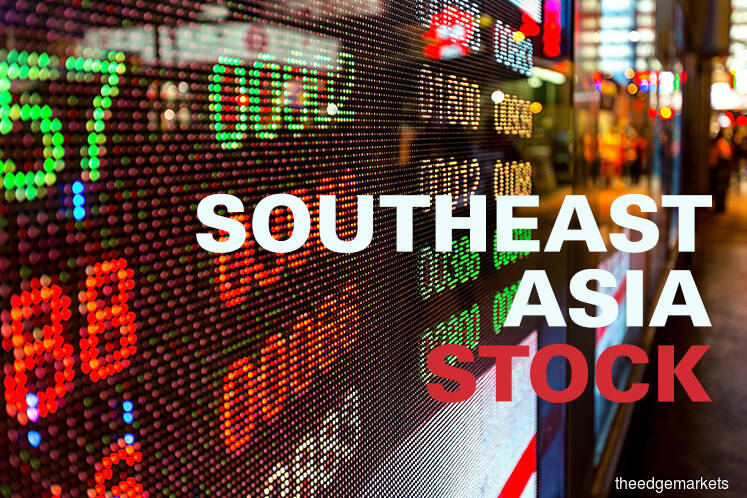 (Oct 24): Indonesian shares hit a record closing high on Tuesday, as coal miners gained after the International Energy Agency forecast strong prospects for energy demand in Southeast Asia, while most other markets in the region fell on profit-taking.
The IEA said overall energy demand is expected to climb nearly 60% by 2040 from now, led by power generation, and that Southeast Asia is expected to install more than 565 gigawatts (GW) of power-generation capacity in that period.
Coal and renewables would account for almost 70% of new output, it said.
Indonesian shares edged up at the close after also hitting a record intraday high, with Bayan Resources Tbk PT jumping 20%, Bumi Resources up about 2.5% and Adaro Energy Tbk PT climbing about 2.2%.
Thai shares ended 0.6% higher, helped by gains in energy stocks, with PTT PCL closing up 0.5% and Thai Oil Pcl rising 3.8%.
In other markets, Malaysia closed at its lowest in more than six months, while the Philippine index was the biggest loser in the region. Singapore edged down 0.5%.
"Most of the markets are trading at their historical highs and we should be seeing bouts of profit-taking due to the sharp rallies over the past few months," said Manny Cruz, an analyst at the Manila-based Asiasec Equities Inc.
Philippine stocks were dragged down by financial and industrial shares, with BDO Unibank Inc down 3.5% and SM Investments Corp shedding 1.1%.
Singapore ended with broad-based losses, with United Overseas Bank Ltd and Oversea-Chinese Banking Corporation Ltd ending 0.5% and 0.4% lower, respectively.
Malaysia fell 0.3%, with CIMB Group Holdings Bhd down 1.1% to close at a five-month low, while Genting Malaysia Bhd hit an eight-month low.
The index has slipped for five out of the last six sessions.
SOUTHEAST ASIAN STOCK MARKETS
Change on the day
| | | | |
| --- | --- | --- | --- |
| Market | Current | Previous close | % move |
| Singapore | 3334.67 | 3349.8 | -0.45 |
| Bangkok | 1701.81 | 1692.58 | 0.55 |
| Manila | 8279.92 | 8348.32 | -0.82 |
| Jakarta | 5952.076 | 5950.026 | 0.03 |
| Kuala Lumpur | 1736.14 | 1741.47 | -0.31 |
| Ho Chi Minh | 825.24 | 820.04 | 0.63 |
Change on year
| | | | |
| --- | --- | --- | --- |
| Market | Current | End prev yr | % move |
| Singapore | 3334.67 | 2880.76 | 15.76 |
| Bangkok | 1701.81 | 1542.94 | 10.30 |
| Manila | 8279.92 | 6840.64 | 21.04 |
| Jakarta | 5952.076 | 5296.711 | 12.37 |
| Kuala Lumpur | 1736.14 | 1641.73 | 5.75 |
| Ho Chi Minh | 825.24 | 664.87 | 24.12 |