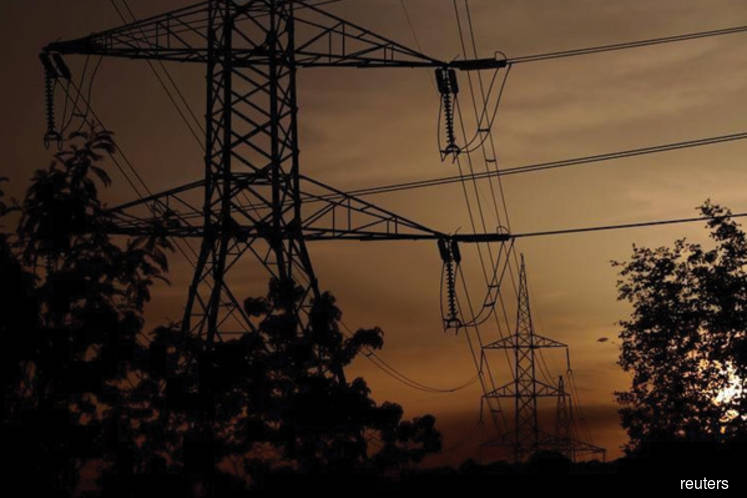 JAKARTA (Sept 4): Indonesia plans to delay US$25 billion worth of power projects as it seeks to rein in a widening current-account deficit and a selloff in the nation's currency.
The government will delay almost half of the planned 35 gigawatts of electricity projects as it wants to ease pressure on imports, Energy and Mineral Resources Minister Ignasius Jonan told reporters in Jakarta on Tuesday. The deferment may help reduce imports of about US$8 billion to US$10 billion, he said.
President Joko Widodo's government is intensifying efforts to guard the rupiah, which tumbled to the Asian financial crisis level two decades ago. Bank Indonesia has adopted a number of measures to improve liquidity and authorities said they will clamp down on speculation in the foreign-exchange market to curb volatility, while the government is planning to curb imports of some consumer goods.
"Power projects yet to achieve financing will be delayed as we want to reduce unnecessary imports," Jonan said. The government also wants projects in the energy and mineral sectors to use local products as much as possible, he said.
A current-account deficit of 3% of gross domestic product and foreign ownership of about 40% of government bonds have left Indonesia exposed to the selloff sweeping across emerging markets as US interest rates rise. Bank Indonesia's four interest-rate hikes since May and direct market intervention have failed to curb the currency's more than 9% slide against the dollar this year, among the worst performers in Asia.
Jonan ordered mining and metal companies to repatriate export earnings to Indonesia or hold them in offshore branches of local banks to bolster dollar supplies. Failure to follow the government directive can invite sanctions such as reduction in production quota, said Bambang Gatot Ariyono, director general of minerals and coal at the energy ministry.
Crude oil producers in Indonesia must first offer their output to state-owned oil giant PT Pertamina rather than selling it in Singapore, Jonan said. The refiner and retailer will then be able to save as much as US$4 a barrel on shipping cost alone, Arcandra Tahar, deputy energy minister said.