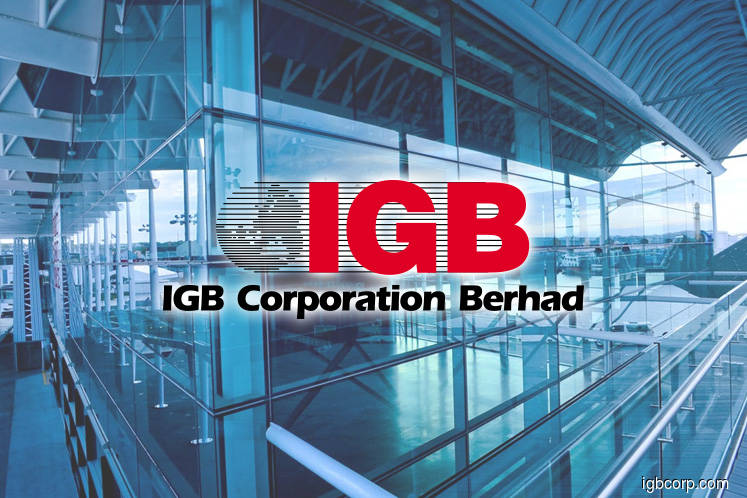 KUALA LUMPUR (Feb 9): IGB Corp Bhd, which is in the midst of a takeover by its largest shareholder Goldis Bhd, saw its net profit jump 97.1% to RM86.72 million in the fourth quarter ended Dec 31, 2017 (4QFY17) from RM43.99 million a year ago, on better performances from the property investment-retail and hotel divisions and a one-off gain of RM27.3 million from the disposal of land by a subsidiary.
Earnings per share rose to 6.5 sen in 4QFY17 from 3.3 sen in 4QFY16.
Quarterly revenue increased 16.4% to RM329.35 million from RM282.87 million a year ago, mainly due to recognition of turnover of RM61.9 million from sale of land by a subsidiary which mitigated the lower revenue achieved for the hotel division.
"Revenue for 4QFY16 had also included an amount of RM22.5 million from Renaissance Kuala Lumpur Hotel, which was disposed [of] in January last year," said IGB in a filing with Bursa Malaysia today.
For full year FY17, IGB saw net profit rise 14.4% to RM340.89 million from RM297.99 million the previous year. Revenue, however, fell 5.2% to RM1.09 billion from RM1.15 billion in FY16, dragged down by its hotel and investment divisions.
IGB said this will be the final interim report to be released by the group as a result of the scheduled completion of a corporate exercise in mid-March 2018. "Future results and performance of the group will be consolidated with the results of the listed holding company."
Trading in IGB Corp Bhd shares has been suspended since Jan 18 in order to facilitate the takeover by Goldis.