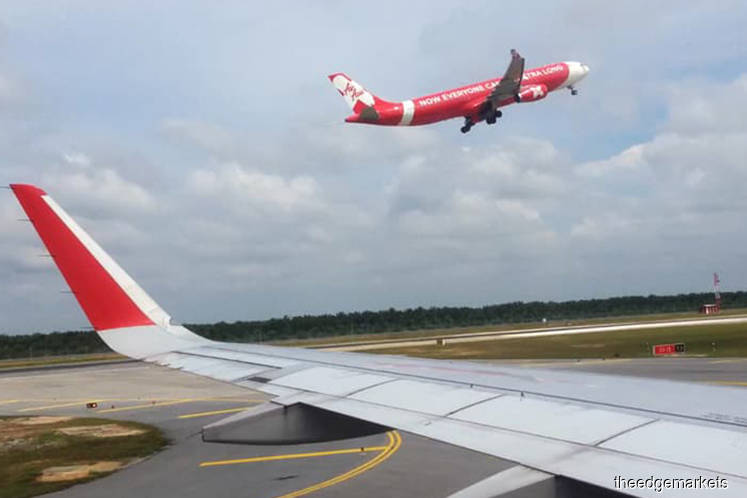 KUALA LUMPUR (Oct 30): AirAsia Bhd's government relations manager Vijaya Priya testified today that she was not personally aware of how much the budget airline had owed Malaysia Airports Holdings Bhd in airport taxes or passenger service charges.
Priya, who was the first witness in a defamation suit brought by the airline against former Tourism Malaysia chairman Wee Choo Keong, said such matters were dealt by the airline's finance department.
"It was not in my purview [of responsibility] to know how much, and (even) if any money was owed to MAHB by as this was under the finance department," Priya told the High Court during cross examination by Wee's lawyer, Khoo Guan Huat.
The finance department's representative is expected to take the stand on Wednesday.
AirAsia had filed the suit against Wee, the owner of blog http://weechookeong.com, in 2005 for "knowingly and intentionally publishing false and malicious statements" defamatory to the low-cost carrier. Wee had at that time just been appointed as Tourism Malaysia chairman.
AirAsia alleged that Wee had regularly published false, misleading and disparaging statements on the blog, including an article entitled Why Liow & MAHB encouraged AirAsia to owe RM50 million PSC (passenger service charge)/airport tax?
Priya testified that the offending blog post article had given the impression to the public that AirAsia had been a recurring bad paymaster.
"Taken [as a whole], the blog post gives the impression that AirAsia had been a bad paymaster [on a recurring basis]," she said.
Lawyer Leonard Yeoh represented AirAsia while the judge presiding in the case is Datuk Su Geok Yiam.