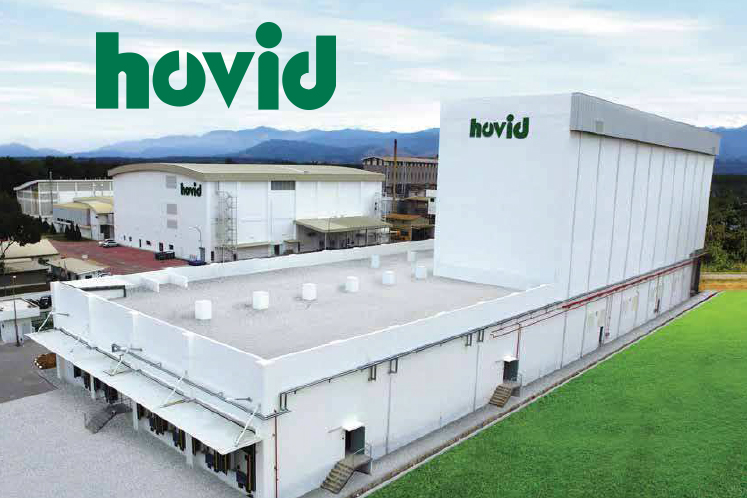 KUALA LUMPUR: The major shareholders of Hovid Bhd have extended the closing date to accept their takeover offer to Dec 29, after their shareholding rose to only 61.45% as of the cut-off date today — below the 75% acceptance level they were seeking.
This is the third extension since the proposal to take the pharmaceutical group private was announced on Oct 9.
The level of acceptance for Hovid's warrants, meanwhile, stood at 76.03% today, the group said in a statement, adding that the offer price for the shares and warrants remain unchanged at 38 and 20 sen a piece, respectively.
The group had received a conditional voluntary takeover offer from its controlling shareholder, David Ho Sue San, who made a joint offer together with  private equity firm TAEL Two Partners Ltd to buy all the remaining shares they do not own at 38 sen per share and at 20 sen per warrant in a bid to take the company private
Then on Nov 22, Ho and TAEL made a second extension to the cut-off date for the acceptance of the offer to Dec 7 from Dec 4. The original deadline was Nov 20. They had also lowered the acceptance condition threshold to 75% from 90%.
TAEL is undertaking the offer via its special-purpose vehicle Fajar Astoria Sdn Bhd.
Upon successful completion of the offer, Ho intends to consolidate his interest in the shares and warrants in the name of Fajar Astoria in exchange for a proportionate shareholding in either Fajar Astoria or its holding company, TAEL Astoria Investments Ltd.
The offer price of 38 sen is 10% higher than the last trading price before the suspension of its two manufacturing licences in January this year.
When Hovid's two manufacturing licences were revoked by the pharmaceutical services division of the health ministry on Jan 9 over compliance issues, some investors panicked, dumping their shares even at a low of 24 sen on the next day after the announcement.
The stock on Jan 10 opened at 25 sen — a sharp discount to the previous day's closing of 34.5 sen, evident of irrational panic selling.
Hovid's two production licences were reinstated in March and May separately. Subsequently, its share price regained most of the lost ground.
Today, Hovid's shares closed unchanged at 36.5 sen, for a market capitalisation of RM299.6 million.