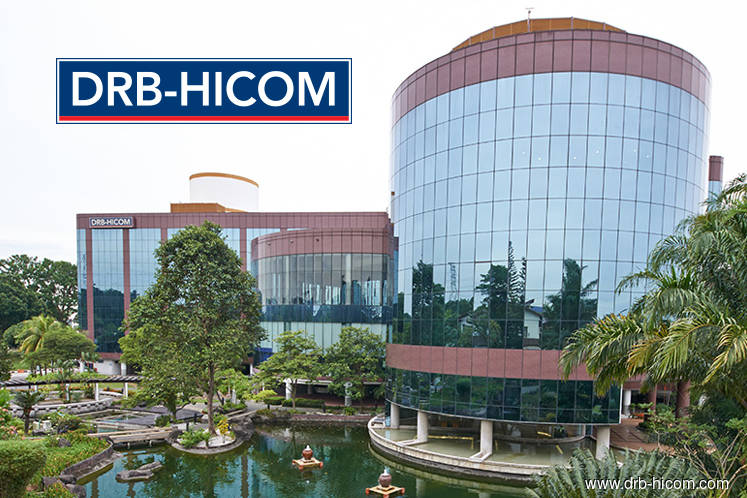 KUALA LUMPUR (March 9): Hong Leong Investment Bank Bhd said it is "positive" on DRB-Hicom Bhd's proposed real estate asset sale for RM1.93 billion to a company owned by Tan Sri Syed Mokhtar Shah Syed Nor. This is because the sale forms a part of DRB-Hicom's rationalisation plan, which involves the disposal of non-core assets to improve its balance sheet and realise investment gain.
Yesterday, DRB-Hicom said the group is selling its real estate assets to Prisma Dimensi Sdn Bhd for RM1.93 billion. 
DRB-Hicom said it will receive payment in the form of land and cash. "The aggregate disposal consideration of RM1,934.7 million is to be satisfied via the transfer of approximately 1,243.45 acres (about 497ha) of freehold land in the Mukim of Tebrau, District of Johor Bahru, Johor, held by Prisma Dimensi and Kelana Ventures Sdn Bhd and cash consideration of approximately RM288.7 million.
  
Syed Mokhtar, who owns Prisma Dimensi and Kelana Ventures, is also a DRB-Hicom major shareholder. Today, Hong Leong analyst Daniel Wong wrote in a note: "The valuation of RM1.9bn is higher than our assumed value of RM1.4bn for DRB's property segment."
Wong maintained Hong Leong's Buy call on DRB-Hicom shares, with an unchanged target price (TP) of RM2.88. DRB-Hicom shares were traded at RM2.38 at 11:52am today.
Meanwhile, CIMB Investment Bank Bhd analyst Mohd Shanaz Noor Azam said CIMB maintained its DRB-Hicom earnings forecast at this juncture, pending DRB-Hicom shareholders' approval.
"We make no changes to our earnings forecast, pending shareholders' approval. Maintain Add with a sum-of-parts-based target price of RM2.90. Narrowing losses by Proton Holdings Bhd, strengthening of the ringgit against US dollar and higher net profit contribution from the services division are potential re-rating catalysts. Meanwhile, key downside risks to our call are widening losses at Proton and weaker contribution from the services division," Mohd Shanaz wrote in a note.