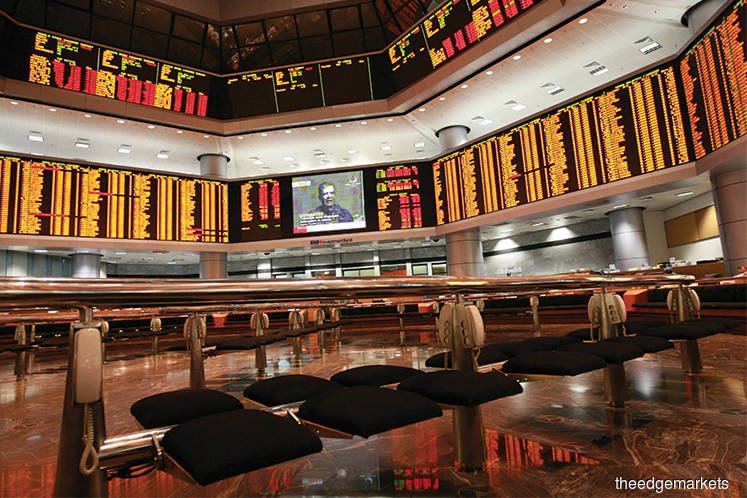 KUALA LUMPUR (July 30): Hong Leong Investment Bank Bhd Research (HLIB) has maintained its FBM KLCI target at 1,770 points, explaining that the migration from the goods and services tax (GST) to sales and services tax (SST) would not be a market-moving factor in the near term.
In a strategy note today, the research house noted that the 2018 KLCI earnings growth of 6% is below its nominal gross domestic product (GDP) growth projection of 7.1%.
"We believe the market will only start to gain further traction post Budget 2019 (Nov 2) once more concrete clarity on policy is unveiled by the first term Pakatan Harapan administration," said HLIB Research.
With the migration to SST on Sept 1, HLIB Research is of the view that the "fiscal deficit target should be met" and SST should see lower inflationary impact from SST.
"Our estimate suggests that this could amount to RM22.5 billion but there could be an upside to this coming from an increase in SST registrants under version 2.0 versus 1.0," said HLIB Research, explaining that a manufacturer or service provider who is GST registered would be automatically registered for SST.
Hence, HLIB Research said companies which evaded SST 1.0 may have to pay SST 2.0 now due to this automatic registration, adding that the threshold for some SST registrant service providers has been lowered to RM500,000 from RM3 million under SST 1.0.
While the government is expected to collect lower revenue from SST, HLIB Research opined that it will be able to fill the gap from higher oil-related revenue, tighter compliance in certain sectors (alcohol, tobacco), and reduction of government spending to rationalise unproductive outlays and minimise leakages.
"We maintain our forecast for Malaysia to achieve the fiscal deficit of -2.8% of GDP in 2018 and continue its fiscal consolidation efforts in 2019," said HLIB Research.
"We reckon that SST would have a lower inflationary impact compared to GST due to lower proportion of the CPI basket of the former as previously elaborated and absence of a multi-tiered tax structure which previously may have led businesses to pass on some of the delayed input tax credits (ITC) claims to purchasers," added the research house.
With the introduction of SST 2.0, coupled with lower food inflation pressure, HLIB Research downgraded its 2018 CPI forecast to 1.3% year-on-year (y-o-y), from 1.8% y-o-y.
While the SST impact on price varies depending on industry and supply chain, the research house believes that its implementation should result in higher purchasing power for the rakyat as the SST encapsulates a narrower base of goods and services compared to GST.
Following the move to "zerorise" GST on June 1, 2018, the latest cost schedule index reading charted a 20-year high at 132.9.
Meanwhile, the research house's sectorial impact analysis of the GST-SST migration indicates that it will mostly be neutral, and with only the automotive sector expected to see a negative impact.
This is because, for automotive sector, the migration from 6% GST on final car price to 10% SST on ex-factory price may see car prices increase by 2% to 3%.