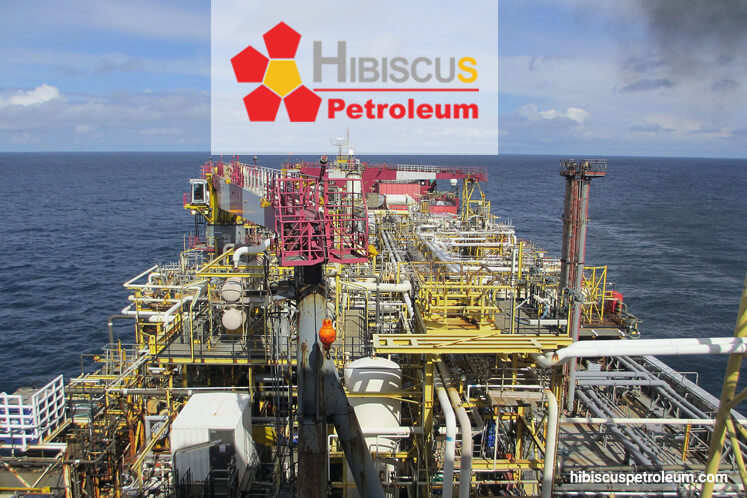 KUALA LUMPUR (Feb 14): Hibiscus Petroleum Bhd's oil production will more than double to 9,000 barrels per day from current 4,000 barrels upon completion of the purchase of 50% stake in North Sabah oilfield from Royal Dutch Shell Plc, says managing director Kenneth Pereira.
* It is on track to complete acquisition by end-March
* "We can't give any projection" on earnings, "it will more or less follow the trend of doubling up," says Pereira in an interview at the company's office in Kuala Lumpur 
* "We think North Sabah has got huge potential. The exciting number is the contingent resources which means discovered oil that has yet to be connected to any infrastructure."
* North Sea oilfield contingent resources stands at 79 million stock tank barrels vs remaining reserves of 62 mmstb, according to co.
* Hibiscus will be working with Petronas, partner and nation's state-owned oil firm to improve production rate for North Sea oilfield after acquisition
* Also looking at establishing $50 million medium term notes for working capital
* It is working to increase Anasuria oilfield production to 5,000 barrels per day by 2020
* The company is on the lookout to buy more oilfield assets, however co. not looking to pay full valuation
** "There must be an angle to it otherwise we can't afford the deal. We can't say there's anything that is anywhere close to our criteria for an asset purchase now. At this price for oil, it's difficult."
* Stock is down 20% this month after gaining 141% in six months through end-Jan.