This article first appeared in The Edge Financial Daily, on December 6, 2017.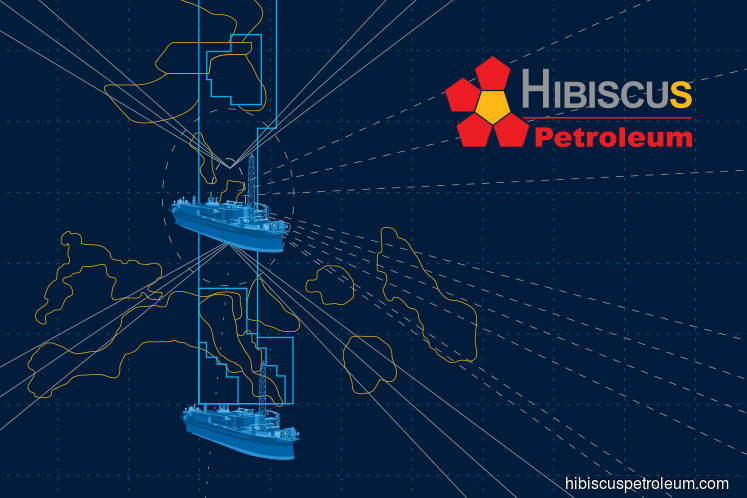 KUALA LUMPUR: Oil and gas (O&G) firm Hibiscus Petroleum Bhd, having been profitable in the last seven quarters, expects an "encouraging" performance in the current financial year ending June 30, 2018 if crude oil prices stay at current levels.
"We have been profitable when crude oil price was at the US$45 to US$55 per barrel range," its managing director Kenneth Gerard Pereira told reporters after Hibiscus' annual general meeting yesterday.
"If you believe Opec and non-Opec countries' intervention is going to keep oil price north of US$58 (RM236.06), and as long as we manage our costs and keep our production volume at reasonable levels, then it should be an encouraging year for us," said Pereira.
Currently, the bulk of the group's revenue comes from oil produced at its Anasuria Cluster field in the UK. The asset has helped lift Hibiscus' financial performance at a time when other oil production companies have underperformed.
This year, Hibiscus had initiated two key enhancement projects at the Anasuria Cluster to bump up production in the mature site to 5,000 barrels per day (bpd) by end-2019, from 3,204 bpd as at June 30. The efforts are expected to add an average of 605 bpd by year end, according to earlier reports.
Hibiscus is also looking at a projection of US$55 to US$65 per barrel in the near term. Brent crude oil price has recovered from its low of US$45 per barrel in June to breach US$60 at end-October. It has hovered above that level since.
On prospects, Pereira said the group will focus on the ongoing North Sabah asset acquisition, ahead of its overseas assets in the Bass Strait, Australia.
Hibiscus announced yesterday it had received Petronas Carigali Sdn Bhd's unconditional consent to acquire a 50% stake in the North Sabah Enhanced Oil Recovery production-sharing contract from the Royal Dutch plc for US$25 million. The acquisition was first proposed in October.
Back in May, Hibiscus proposed a private placement of 144.38 million shares to raise RM65 million, to meet near-term obligations and payments. In July, it said it was considering alternative sources of funding to maintain a buffer to meet its obligations.
"It's about allocation of capital," said Pereira. "Let's see how North Sabah goes. On the capital for [the acquisition in] North Sabah, we will make the necessary announcements accordingly."
It currently has permits for exploration and production development licence for multiple O&G prospects in the Bass Strait. However, development and exploration works were put on the back burner after the oil price crash at end-2014.
"For now, we want to complete and consolidate what we have in hand," said Pereira. "We will look again at Australia, that is our intention."
Meanwhile, Hibiscus chairman Zainul Rahim Mohd Zain said it is not including a dividend payout in its agenda in the short term. The group has not given out any dividend since its listing in July 2011.
Zainul added that the group intends to reinvest its profits in the short term, to grow the business. "We would love to pay our shareholders [a] dividend, but only when we can afford it. O&G is a very capital-intensive business. The best thing to do is to ensure that the company is healthy, and demonstrates growth for shareholders' benefit."
As at Sept 30, Hibiscus' cash and bank balances stood at RM31.99 million, down 41.3% from RM54.5 million as at June 30. Hibiscus shares closed unchanged at 72 sen yesterday, with a market capitalisation of RM1.11 billion.