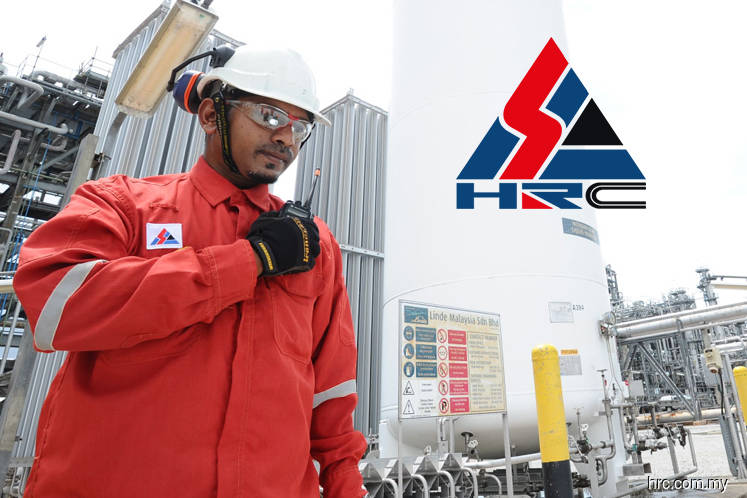 KUALA LUMPUR (Aug 30): Hengyuan Refining Company Bhd saw its net profit decline by 21.1% to RM66.6 million for its second quarter ended June 30, 2018 (2QFY18), from RM84.41 million a year ago, as rising crude oil prices took a toll on the group's margin.
Earnings per share declined to 22.2 sen, from 28.14 sen previously.
In its filing with Bursa Malaysia, Hengyuan said its First In First Out (FIFO) margin for 2QFY18 was US$3.36 per barrel, excluding a stockholding gain of US$4.28 per barrel.
Meanwhile, the group said FIFO margin for 2QFY17 was US$7.69 per barrel, excluding a stockholding loss of US$1.71 per barrel.
"Lower average margins (excluding stockholding gains/losses) for the current and cumulative periods were due to lower market motor gas and middle distillate cracks, amidst increasing crude prices and high inventories in the region," the group said.
The group recorded a higher revenue of RM3.6 billion for 2QFY18, which was 39% higher than RM2.6 billion last year, the filing added.
In its first half of FY18 (1HFY18), Hengyuan's net profit was down by 57.84% to RM153.41 million, from RM363.89 million in previous corresponding period, while revenue gained 20% to RM6.66 billion, from RM5.53 billion.
Earnings per share fell to 51.14 sen, from 121.30 sen.
Moving forward, the group's refining margins are expected to remain volatile in the near term, based on published forward market prices, the filing said.
"Operational efficiency, safety performance, product quality, hydrocarbon hedging and financial risk management continue to remain as key areas of focus in optimising the company's performance," the group added.
Hengyuan said it is currently undergoing a planned major statutory turnaround which commenced on Aug 6 this year, and is expected to complete late October 2018.
"Accordingly, revenues for the current financial year will reflect the anticipated reduction in sales and production volumes," the filing said.
Hengyuan's share price gained nine sen or 1.23% to RM7.43 today, giving it a market capitalisation of RM2.23 billion.