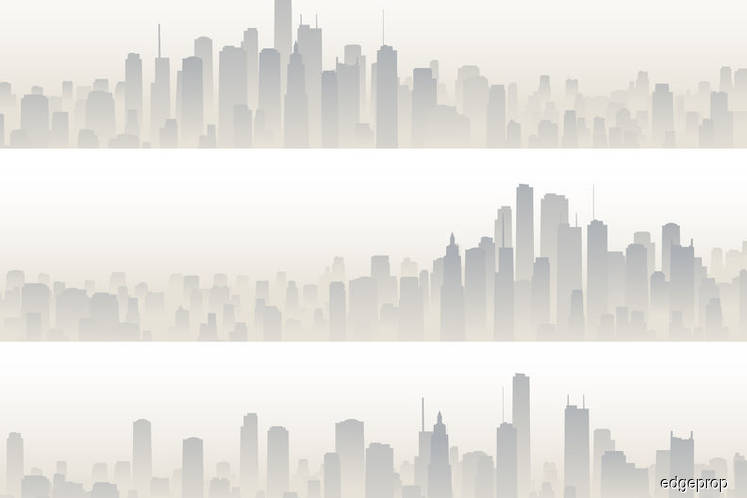 KLANG (Aug 17): The Meteorological Department is on standby mode to implement cloud seeding operations if the haze problem that hit several states in the country gets worse.
However, Energy, Technology, Science, Climate Change and Environment Minister Yeo Bee Yin said yesterday that the operations could only be done with enough presence of clouds.
"I have instructed the Meteorological Department to activate the seeding process once there are enough clouds, by having to the National Disaster Management Agency to inform the Defence Ministry to carry out the operations.
"I know that the situation is bad especially in the north of Peninsular Malaysia and Sarawak… We are ready to clear the haze but that depends on the presence of (cumulus) clouds. Hopefully, we would be able to do that the soonest possible," she told reporters after visiting an open burning site in Johan Setia here today.
Elaborating, Yeo said the current haze situation in the country was due to open burning in Sumatra and Kalimantan, Indonesia as well as in the Johan Setia area.
"As such, I urge the school administration, childcare centre operators and individuals who wish to conduct outdoor activities to observe the Air Pollutant Index (API).
"If the API reading is more than 100, it is considered as unhealthy. As such, do not engage in outdoor activities," she said.
On the open burning issue in Johan Setia, Yeo said the cloud seeding operation which was planned for yesterday, had to be called off due to insufficient of clouds and dry weather.
She said she had also instructed local authorities in Selangor to supply 10 water tanks today to assist the FRD in firefighting operations in the area.
At 7pm yesterday, Johan Setia recorded an API level of 342, which is hazardous. But by 4pm today, levels improved to a still unhealthy level of 117. 
Levels above 300 are hazardous. Levels of 201-300 are very unhealthy, while 101-200 is unhealthy. Levels of 51-100 are moderate, while levels below 51 are good.
The Star reported that on Aug 15, three wildfires were reported in Miri, said Miri Fire and Rescue Department chief Supt Law Poh Kiong, adding to the haze woes in the area.
Satellite images obtained by Sarawak Fire and Rescue Department showed more than 100 hotspots in Kalimantan, and the smog is being swept by wind across the border.
Firemen are contending with big wildfires in Daro district, Mukah division, in central Sarawak.
API readings had breached the unhealthy level mark of 100, but today returned to moderate levels of 72 in Miri, and 78 in Mukah as at 4pm today.
Banting in Selangor recorded a level of 106, while Petaling Jaya was at 85. 
Kangar, Perlis recorded a level of 139 at 5pm yesterday, but at 4pm is at a good level at 31. 
Similarly, Alor Setar, Kedah recorded an unhealthy level at 146 yesterday, which has reduced to a moderate 55.  
Other areas remain at moderate levels between 56-95.
Click on this link to go to the original story on EdgeProp.my