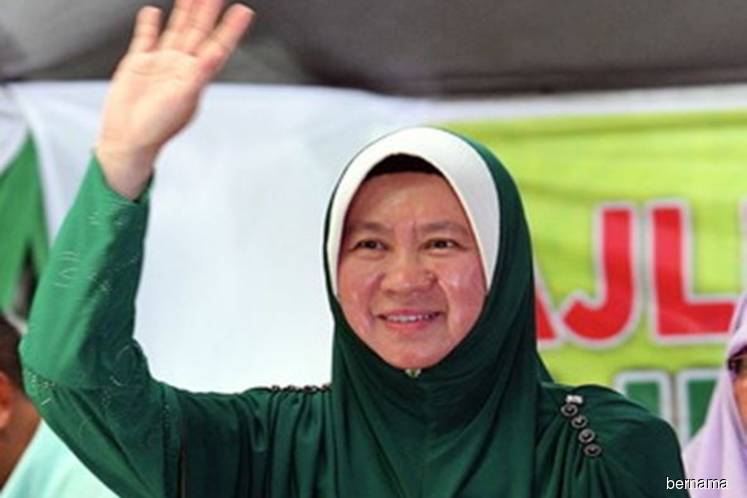 PETALING JAYA (Sept 5): PAS' candidate for the Seri Setia by-election, Dr Halimah Ali described her opponent's mentality as out-dated by using the "local boy" card to woo voters.
Dr Halimah said the Seri Setia state constituency is an advanced town and most registered voters in the area had become more intelligent in terms of making decisions.
"Even if you were born here or not, this is an outdated mentality issue, we (the society) have gone through a paradigm shift.
"It seems like his (the Pakatan Harapan (PH) candidate, Halimey Abu Bakar) argument is not contemporary," she told reporters after a friendly walkabout in front of Sekolah Kebangsaan Kampung Lindungan, here today.
The former Selangor State Exco also said Halimey's advantage as a voter in the constituency would only add one vote to himself (Halimey).
Earlier, in his daily press conference, Halimey was confident that being a local resident of Seri Setia as well as the former member of the Petaling Jaya City Council, would make him the voters' choice this Saturday.
Dr Halimah said there was a possibility that the voters in the state constituency do not recognise her opponent since residents often change due to the migration factor and also some of them were raised elsewhere.
"This is a town, the residents often moved, some were born here but were raised somewhere else, so they (the Seri Setia residents) would not recognise Halimey as a local boy," she added.
Dr Halimah is contesting against Halimey in the Seri Setia by-election following the death of its incumbent Prof Dr Shaharuddin Badaruddin on Aug 2 after a battle with colon cancer.