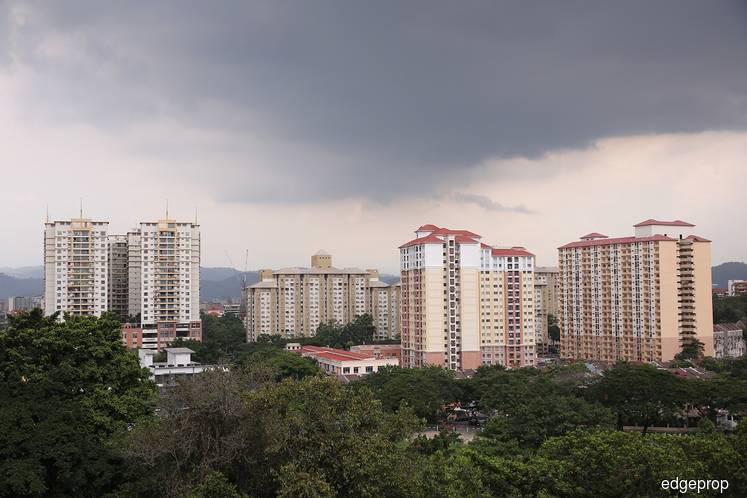 KUALA LUMPUR (Jan 22): A further 6,176 units of high-end condominiums are expected to come onstream this year, with half of that amount from the city centre, said property consultancies Edmund Tie & Company (SEA) Pte Ltd and Nawawi Tie Leung Property Consultants Sdn Bhd.
However, completions for last year have fallen below expectation. Out of the 9,693 units of high-end residential units that were slated for completion in 2017, only 5,315 units — slightly over half of the projected amount — were completed, said the firms in a report titled "Kuala Lumpur Q4 2017: Retail sector was undergoing stress test".
Of this amount, three high-end residential projects in the city centre were completed in 4Q16, adding 1,432 units to the market.
While prices of high-end condos remained stable at RM726 psf in 2017 — representing a slight annual increase of 2.7% — rents have dipped by 2.3% to RM3.06 psf.
On the residential market performance for 2017, the consultants said buyers and developers remained highly cautious in 2017, as sales and new launches continued to slow, especially for high-end and luxury properties.
"This is largely due to the increasingly saturated market amid a challenging marketing environment and a mismatch in price expectations," they said.
The general weak outlook for the residential property market is likely to extend until at least the second half of 2018, said the firms.
"Concerns over the affordability of private homes will be a persistent theme for the housing sector and a source of political discontent especially for those living in urban areas.
"Separately, the glut in the high-end residential market may lead to a downturn in price, which could have a wide-ranging impact on the economy. The residential market is expected to remain subdued throughout 2018," they added.
Moreover, growth in home prices are also expected to moderate, if not weaken, as property developers and speculators alike unload their unsold, completed stock.