This article first appeared in The Edge Financial Daily, on July 30, 2018.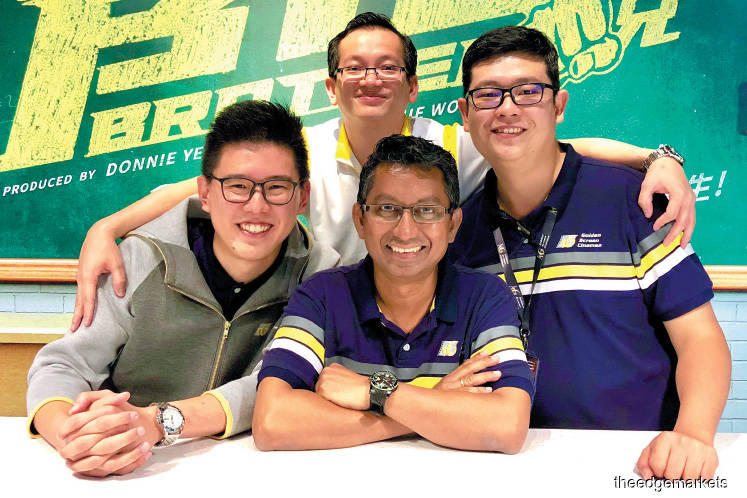 Golden Screen Cinemas Sdn Bhd is making its Rat Race debut.  Apart from fielding a team,  chief executive officer (CEO) Koh Mei Lee will run  in the CEO category.
"Most of us have never taken part in any marathons or fun runs before and this will be our first time in the Rat Race," a team member told The Edge.
"It's fun for us to able to run and represent our company while promoting the brand. Most of us run regularly to maintain our fitness and stay healthy," another member added.
The team members are practising and training on the treadmill, which allows them to monitor their pace and manage their speed and the slope incline.
"If we have the time, we will try to run together just to test our endurance level," said the spokesman.
Koh said she does not feel pressured running for a good cause.
"In fact, my colleagues and I are looking forward to it. This will be my first time taking part in the race. I am inspired to keep running, knowing that my colleagues and I are all in this together. We are doing our part for charity and raising funds for the disadvantaged," she said.
"It will be a good opportunity for all of us to take a break from the corporate rat race, let our hair down and focus on doing good for society on a united front of entrepreneurs, businesses and corporations."
Koh believes the race is not just about giving back to society and the community at large, but also about embracing and championing good corporate governance, ethics and sustainability.
"GSC is invested in giving back to the communities in which we operate. We support autism awareness and work with our partners in the National Autism Society of Malaysia to promote education on and awareness of the disorder," she said.