This article first appeared in Forum, The Edge Malaysia Weekly, on February 12, 2018 - February 18, 2018.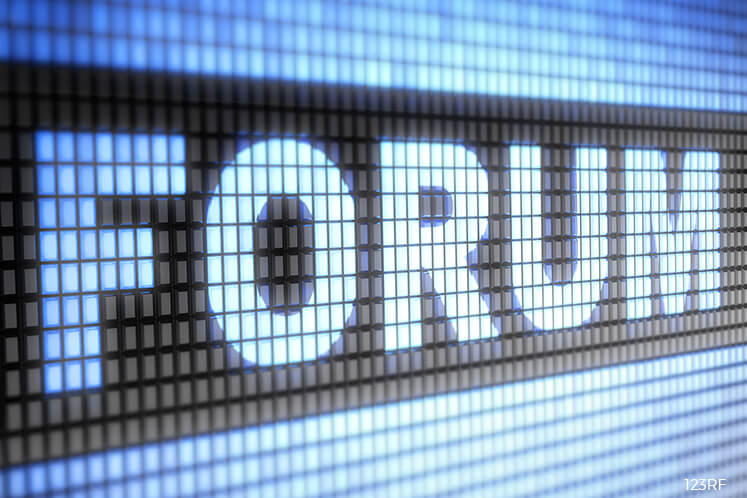 Gender diversity is not a women's issue and it is true that men are equally involved, equally responsible and equally part of the problem. Most interestingly, our research reveals that millennial men's attitude to gender diversity is more progressive than that of older men. Compared with older men, they are more likely to be part of a dual-income household, to contribute to childcare and to adjust their behaviours in support of their female coworkers.
Young male employees are also highly attuned to the issue. These young men comprise a large component of the workforce, so companies can differentiate themselves by taking steps to create truly balanced teams. By understanding young male employees' perception of diversity, companies can get ahead of the issue, making themselves more attractive to recruits of both genders, increasing the retention of female employees and creating a truly balanced workforce.
Millennial men are in fact proving to be the real voice of women at the workplace. In our research, when asked to identify 10 highest-priority gender diversity initiatives their companies should implement next, men under 40 and all women ranked work-life balance measures, such as flexible working hours, as the top priority. By contrast, older men ranked leadership transparency and commitment as the highest. When we examined further, it appears that younger men are not only more aware of the obstacles overall but they are also more aligned with women on the challenges that the latter perceive as critical. For instance, among men under 40, 26% cited retention as a major barrier for women compared with 15% of men aged 40 and above. (Among women respondents of all ages, 36% cited retention as a barrier.) Similarly, when asked about 39 various gender diversity initiatives or interventions, we found that men under 40 were much closer to women in their ranking than to older men.
Millennial men are willing to change their behaviours to make interventions succeed in creating greater gender diversity. Men under 40 would take steps to support flexible working hours, such as changing the schedule for routine meetings, redistributing work across a team and tracking performance on the basis of outcomes rather than hours worked. Additionally, younger men are found to be more willing to hire candidates from non-traditional recruiting pools and to undergo bias reduction training to improve gender diversity.
There is a strong business case for companies to engage young men in helping break the glass ceiling, build a stronger culture and improve their operational and financial performance. Company leaders can get started by considering the following key measures:
• Get men involved in diversity programmes. There is persuasive evidence that the most successful gender diversity programmes are those that involve men's participation. Companies can get men involved by appointing them to diversity programmes, setting up sponsorship programmes in which senior men advocate high-potential women, and encouraging men to take advantage of flexible working hours programmes. Those who hold senior positions and work under flexible terms should be celebrated as role models.
• Make both men and women eligible for companies' flexible work policies. According to our research, millennials of both genders clearly want flexibility and their companies are subject to increasing pressure to accommodate this need. Hence, options such as parental leave should be consistently available to employees of both genders. The same holds true of flexible working hours programmes. They should not be identified — even informally — as programmes for mothers of young children.
• Create a programme or support network specifically for employees with children. Because working parents have particular needs, companies should consolidate resources for them and offer them opportunities to connect with one another.
• Focus the business case for diversity on men aged 40 and above. The older men are the middle and senior managers who shape the day-to-day experience of women, and if they do not buy into the concept of gender diversity, it will not succeed. Moreover, the main cause of women stepping off the career track is often not explicit discrimination but rather an accumulation of daily hassles. To improve the situation, senior men need to understand the importance of retention and advancement and also that many of the organisations that claim to be gender neutral are nowhere close to it.
Once these measures are in place, companies can prominently highlight them in their recruiting strategies. The demand for gender diversity programmes is already strong among younger generations and it will grow even stronger over time. The forward-thinking companies that have these measures in place will begin to generate performance improvements immediately. In addition, they can double down on those gains by using the diversity programmes to differentiate themselves, make themselves more attractive to recruits and build a strong pipeline of committed employees for the future.
Achieving gender diversity is both a challenge and an opportunity for organisations, and success requires everyone's involvement. According to our analysis, young men are highly attuned to gender issues and aligned with women on the underlying root causes and relative effectiveness of specific company initiatives. Smart leaders will capitalise on this, giving their companies a recruiting advantage, creating more equitable workplaces and, ultimately, generating better company performance.
---
Mariam Jaafar is partner and managing director at Boston Consulting Group Singapore
 
Save by subscribing to us for your print and/or digital copy.
P/S: The Edge is also available on Apple's AppStore and Androids' Google Play.