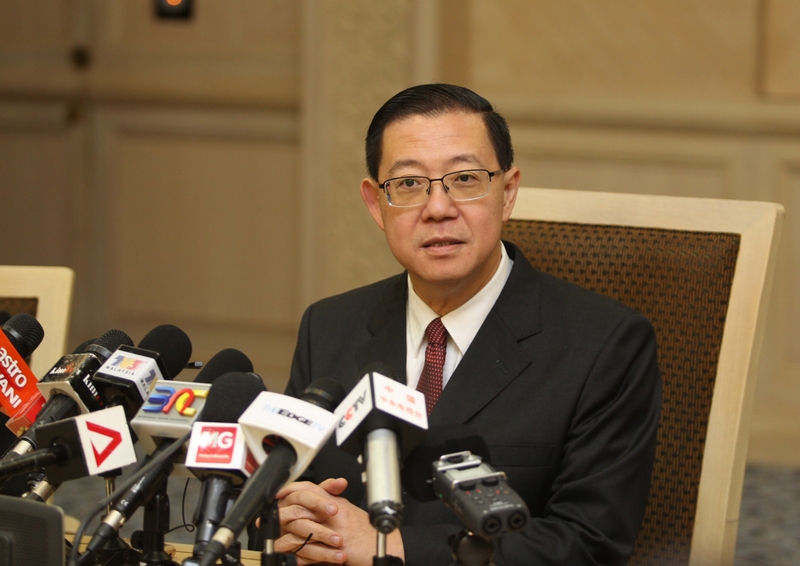 PUTRAJAYA (Oct 13): The Pakatan Harapan (PH) government is still able to meet all its monthly financial commitments, including the RM8 billion in monthly salaries and pensions of civil servants, despite being left with only RM450 million by the previous administration, says Lim Guan Eng.
In a statement today, the Finance Minister said it has not been an easy five months since May 9, when PH took over the Government.
"The Consolidated Revenue Account has dropped drastically from RM11.86 billion in December 2017 to RM5.73 billion in January 2018, RM5.34 billion in February 2018, RM3.91 billion in March 2018 and only RM450 million in April 2018," he said.
This is a drop of 96 per cent or RM11.41 billion in only four months, he noted.
"Clearly, this excessive spending by the previous Barisan Nasional (BN) Government amounting to billions of ringgit monthly were carried out in the months preceding the 14th General Elections," he said.
He added that Accountant General Datuk Saat Esa has confirmed that only monies in the Consolidated Revenue Account can be spent for government expenditure, and not from the Consolidated Fund.
Saat has further confirmed that there was only RM450 million left to spend on April 30, 2018 when BN handed power to PH on May 9, 2018, Lim said.
"There are those who claim otherwise, citing as proof the funds in the Cash Account that BN left PH with billions of ringgit in the Cash Account as of April 30, 2018.
"This is unfortunately not true. Not all monies in the Cash Account can be used for government expenditure.
"The Cash Account together with the Investment Account both form a common pool of cash collected, deposited/invested, and held for three separate accounts i.e. Consolidated Revenue Account, Consolidated Loan Account and Consolidated Trust Account," he said.
 Lim added that the Cash Account and Investment Account cannot entirely be spent for government expenditure because they do not entirely belong to the Consolidated Revenue Account, pointing out that only the Consolidated Revenue Account can be used for government expenditure.