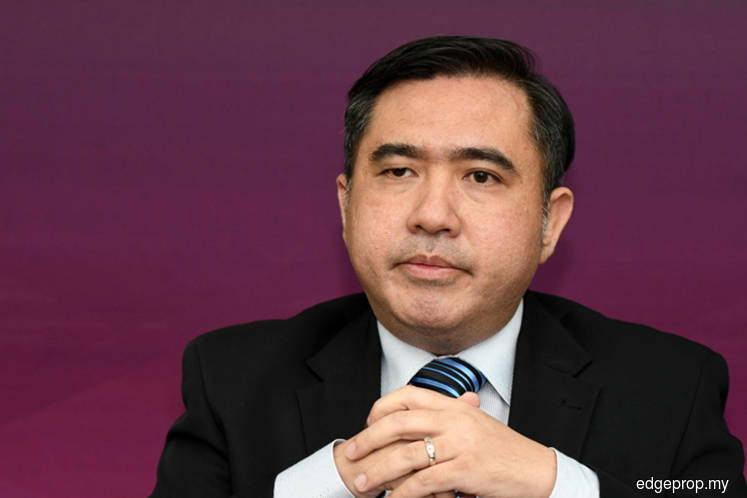 PUTRAJAYA (Aug 29): The government will conduct an independent feasibility study on the proposed port development planned on Carey Island, which is located to the south of Port Klang, by as early as November this year, said transport minister Anthony Loke.
"The government, through the Port Klang Authority (PKA) as the port regulator, will appoint an independent consultant through an RFP (request for proposal)," Loke told a press conference today.
The decision was made during the cabinet meeting held earlier today, he said.
The Carey Island port has been the subject of much discussion since January last year, when it was first proposed by the previous Barisan Nasional administration.
It was envisioned that the proposed port will have an annual capacity of 30 million TEUs (twenty-foot equivalent units) — which is higher than the combined capacities of Northport and Westports.
In April last year, MMC Port Holdings Sdn Bhd, together with India's Adani Ports and Special Economic Zone Ltd (APSEZ) and Sime Darby Property Bhd, inked a memorandum of understanding to conduct a feasibility study for the proposed development of an integrated maritime city on the island, which includes the port.
Loke today said that the previous government has yet to conduct a study on the port. He said "the government should not be obliged to any private company". 
"We hope we can do this process independently," he added.
He was however, tight-lipped about the study's estimated cost, which he said should take a year to be completed, from the time of appointment of the consultant.
"The appointment will take about three months, which means we can expect the study to start from as early as November," he said. While the cost for the feasibility study will be borne by PKA, it will eventually be transferred to the future concessionaire of the port.