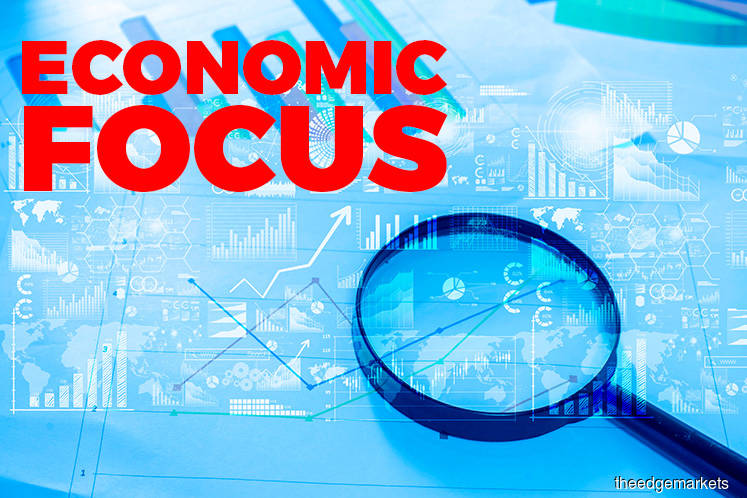 KUALA LUMPUR (Jul 13): The 2019 budget consultation that was chaired by Finance Minister, Lim Guan Eng, shows that the government remains optimistic that the pain of adjustment in reforms could be shared without sacrificing growth, according to CIMB Investment Bank Bhd.
In an economic note yesterday, CIMB economist Michelle Chia said that Lim believes that robust economic growth provides the fiscal room for reforms.
"At this juncture, the Minister expects Malaysia's economic expansion to sustain at a pace of 5.5% to 6.0% in 2018 and 5.0% to 5.5% in 2019 though he acknowledged that the forecasts may be refined along the way up to the tabling of Budget 2019, tentatively slated for 2 Nov 2018," she noted, adding that the government is in particular monitoring external developments such as the global trade tensions, geopolitical uncertainty as well as volatile movements in the financial and commodity markets.
Chia also noted that the fiscal reforms in Budget 2019 are part of policies aimed at promoting sustainable, equitable and inclusive growth while ensuring credibility, accountability and transparency.
She added that the government's top structural challenges include incomprehensive social safety nets and rising costs of living, stagnant productivity growth and low returns to labour, insufficient high-skill, high income jobs for locals and a need for the labour force to adapt to technological disruptions as well as non-inclusive and unbalanced economic development.
The finance minister also intend to maintain fiscal discipline with the budget deficit to "remain low" without providing a target, and was keen to manage expectations on additional fiscal space for government expenditure. It added that public procurement processes would be improved to stem leakages and government tenders would be judged by financial viability.
Chia also noted that the government expects to retain its credit rating and would engage with ratings agencies to explain the scope of its policies.
Another recurring theme during the event was the need to raise Malaysia's labour share of income, which stood at 35% of gross national income (vs. circa 40% in advanced economies).
"In the Minister's view, reforms are needed to improve income growth for the B40 and M40 groups as the trickledown economics approach of the previous regime has worked too slowly. However, he acknowledged that wage growth has to go hand-in-hand with higher productivity. Addressing market inefficiencies and distortions such as monopolies, price floors/ceilings or government subsidies were also means to reducing the cost of living," it added.
However, since most of the cabinet ministers have only recently taken over their portfolios, the budget consultation was short of further details on specific policies.
Chia added that the proposals are likely to crystallise as the budgetary process continues in the next three months.
"If implementation timelines slip or reforms take longer to bear the fruits of productivity gains, then policymakers may have to be prepared to sacrifice economic growth, near-term fiscal discipline and the budget deficit target or pare down its reform agenda," she said.