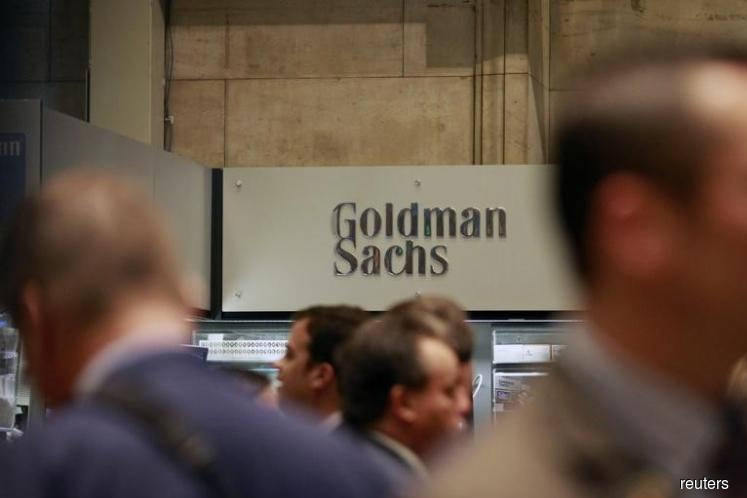 (Nov 28): Goldman Sachs Group Inc. isn't any closer to offering one the key services sought by clients still intrigued by cryptocurrencies amid this year's collapse in digital-asset prices.
"One of the things they ask me is 'Can you hold our coins?' and I say 'No, we cannot," Justin Schmidt, the bank's head of digital asset markets, said during a conference in New York. "One of the things we have to take into consideration when we're building out our business is what we can and cannot do from a regulatory perspective."
Goldman has been among the major Wall Street banks using alternative methods such as investing last month in custodial services provider BitGo Holdings Inc. to wade into the sector. It was also among the first to clear Bitcoin futures offered by Cboe Global Markets Inc. and CME Group Inc. The company was considering whether to start a trading desk to make markets in digital currencies, Bloomberg News reported last year.
But from a regulatory perspective, "there are things that are more limited in terms of what we can offer," Schmidt said during a panel presentation at CoinDesk's Consensus Invest conference, adding that clients are "quite curious" about the space and its price changes and how to keep assets safe.
Bitcoin, the largest cryptocurrency, has plunged recently, dropping more than 40 percent in November. It's down more than 80 percent since the beginning of the year, when it traded around $18,000. It's now trading around $3,700.
Progress has been made in the crypto space, Schmidt said, citing Bakkt's futures exchange and Fidelity's jump into the crypto arena with a new business to manage digital assets for hedge funds, family offices and trading firms. However, institutional investors tend to be conservative and more progress has to be made on the custody level, he said, referring to the bank's ability to hold the securities on behalf of funds.
"Custody is this foundational piece that is absolutely necessary," he said. "Custody is part of an overall integrated system where different parts need to work well with each other and safely with each other and you have to be able to trust all the different parts in that chain, from buying something to transferring it to storing it in for the long-term."
Once questions over custody are solved, the crypto universe could face additional hurdles, including concerns over trust in exchanges, because of risk such as hacking, he said.
"What I really want to see is the continued research and development of actual products and services," Schmidt said. "In many ways, the rampant speculation that has been quelled over the past several months is really healthy for the ecosystem and I very much look forward to companies that are actually providing institutional-grade products and services." - Bloomberg