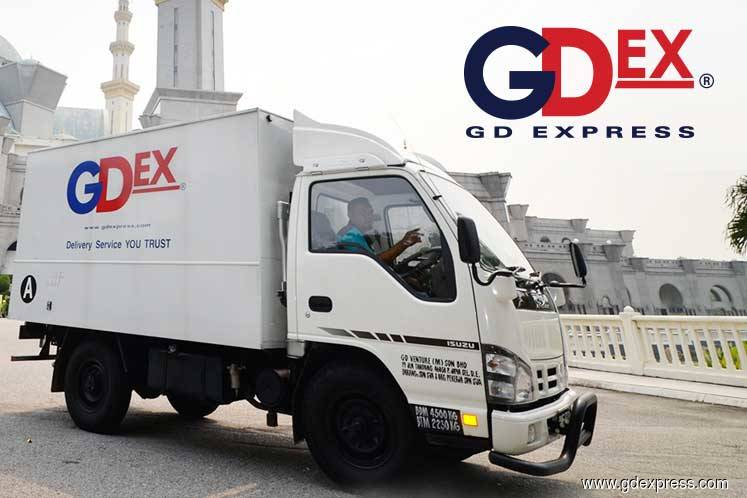 KUALA LUMPUR (Dec 6): GD Express Carrier Bhd is expecting to see revenue grow at least in the mid-teens for its financial year ending June 30, 2018 (FY18), according to managing director Teong Teck Lean.
However, margins may continue to face compression as the group plans to invest in doubling its handling capacity to about 200,000 parcels a day, within the next two to three years.
The group's local and regional growth ambitions have led to additional expenses to grow its management team, as well as to invest in more trucks and employees, all while it has kept from adding costs to its customers, Teong said.
Although hopeful the group could keep its net profit margin in double digits, he said any decline in margin would be compensated by scale. In its first quarter ended Sept 30, 2017 (1QFY18), GD Express saw net profit margin fall to 11.4%, from 14% a year earlier.
"We see ourselves in the growth phase for the next 5 to 10 years and are going to be more aggressive in our growth strategy," Teong told reporters after the group's annual general meeting today.
The group plans to allocate between RM30 million and RM50 million per annum for capital expenditure for the next couple of years, in order to increase capacity. It has already utilised about RM20 million, from the RM30 million allocated, for FY18.
Although Teong foresees the courier industry consolidating in the near future, he noted GD Express will focus on organic growth in Malaysia, instead of considering further acquisitions.
However, it is also looking for investment opportunities to expand its regional footprint. Currently, GD Express has a presence in Indonesia via a convertible bonds agreement with Indonesian courier PT Satria Antaran Prima (SAP), which it has until 2021 to exercise.