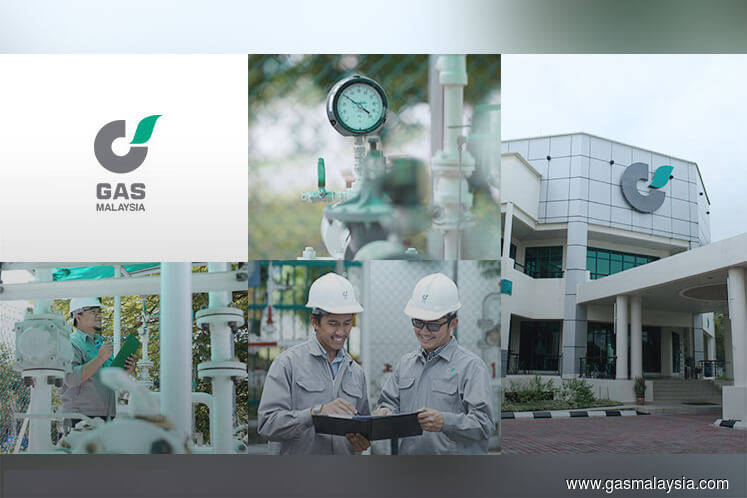 SHAH ALAM (May 10): Gas Malaysia Bhd will spend about RM180 million to RM190 million on capital expenditure (capex) this year that will mainly be used to expand its gas distribution infrastructure to reach a wider customer base. This is part of its RM500 million allocation it had previously set up for the period from 2017 to 2019. 
Its chief executive officer Ahmad Hashimi Abdul Manap said the company had spent RM170 million on capex in 2017. 
"This year, we are building more pipelines to enter new areas. We are even looking to expand the current areas [we are in], in hope there will be more customers that will be connected to the pipeline network system," he told reporters after the company's annual general meeting today. 
On the implementation of the third-party access (TPA) framework, which allows third parties to access gas facilities they do not own or operate, Hashimi said Gas Malaysia is working closely with the Energy Commission (EC) to make the necessary preparation to face the change that comes with the new framework. 
To adapt to the new framework, Hashimi said Gas Malaysia has incorporated two new entities, namely Gas Distribution Malaysia Sdn Bhd for gas distribution licence, as well as Gas Malaysia Energy and Services Sdn Bhd for the shipping business. 
"We are taking the necessary actions to ensure capacity building for each of the new business, adapting our skills and experience to function as efficiently and competitively under the TPA," he said.
The full implementation of the TPA is expected to start between 2019 and 2020, subject to the regulator's decisions, he added. 
According to the EC's website, the objective of the TPA is to create a situation whereby the gas price to end consumers will be based on a willing-buyer-willing-seller basis, taking into account healthy competition among rival suppliers.
However, the government may regulate the gas price for retail consumers to safeguard consumers' interest, as retail consumers do not have the choice to buy gas from other gas suppliers, besides retail licensees.
When asked what does the change in government mean for the company, Ahmad Hashimi said Gas Malaysia will continue its obligation to operate, build and maintain the country's pipeline network. 
"Our customers are mainly industrial customers. These are the customers that contribute significantly to the economy of the country through production and creating a lot of job opportunities. I don't believe any government would like to see a disruption of business or operations on the economic development (aspect)," he said.   
"So we will continue to work with the current government and whoever is forming the new government. We believe that the government will promote anything that will enhance the country's economic development," Ahmad Hashimi added.