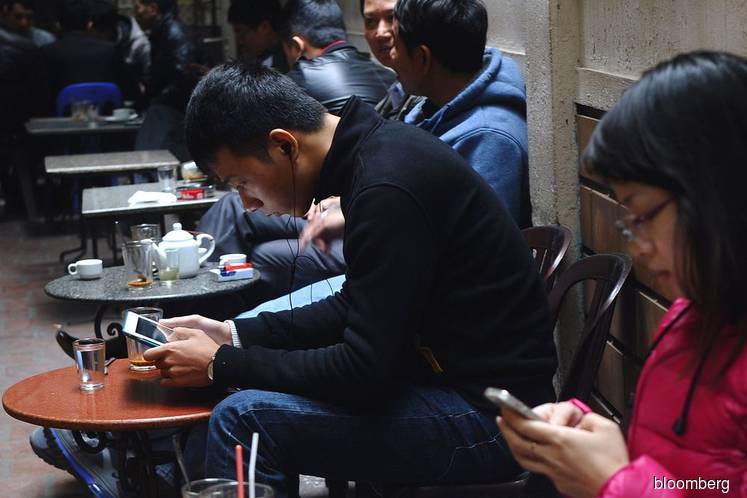 KUALA LUMPUR (Dec 4): All of the top five smartphone vendors, except for Apple, achieved double digit year-on-year growth in global sales of smartphones for the third quarter of calendar year 2017 (3QCY17), according to American research and advisory firm Gartner, Inc. 
In a statement today, Gartner said global sales of smartphones to end users totaled 383 million units, up 3% compared with 3QCY16.
Samsung's smartphone sales recorded a 19.3% increase during the quarter, while Xiaomi achieved the strongest growth at 80%.  
 
"The last time Samsung achieved a double-digit growth was in the fourth quarter of 2015," said Anshul Gupta, research director at Gartner. 
"Xiaomi's growth came more from international markets than from China, where it faces strong competition from Huawei, Oppo and Vivo. India continues to be the biggest and highest-growth market for Xiaomi outside China, but growing sales from Latin America and Russia are also boosting its sales," he added. 
The other two companies are Huawei and OPPO, which achieved sales growth of 12.4% and 19.7% respectively. 
Apple's smartphone sales grew 5.7%, as it returned to growth in China and saw strong sales in many emerging markets, including India. 
"The arrival of Apple's new flagship iPhones at the end of the third quarter of 2017 has delayed smartphone purchases into the fourth quarter of 2017," Gupta said. 
"Following compelling offers on Black Friday and Cyber Monday, the holiday season will likely boost sales of smartphones before the end of the year. We estimate the fourth quarter's smartphone sales will boost total sales for the full year. We expect smartphone sales to reach 1.57 billion units in 2017," Gupta added.