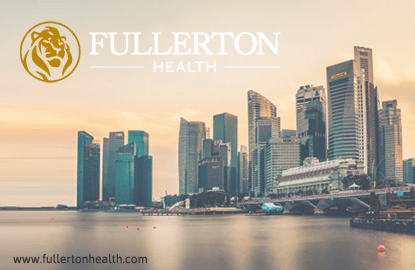 SINGAPORE (Sept 28): In what is likely to be one of the bigger listings this year, Fullerton Healthcare Corporation, a managed health services provider, looks set to launch its initial public offering soon.
(See also: Fullerton Healthcare said to win approval for $250 mil IPO)
(See also: Fullerton Health on track for mid-year IPO)
The company has lodged its preliminary prospectus on Sept 28, which has indicated an assumed offering price of S$1.73.
At this price level, the company will raise net proceeds of S$227.8 million, of which the S$148.4 million will be due to the company.
From of the proceeds, S$80 million will be used to fund further acquisitions of other healthcare providers. Another S$40 million will be used to invest in a new specialist centre.
The company is also planning to invest S$20 million in its Greater China businesses and the remaining for working capital and other miscellaneous expenses.
Barely five years old, the company, has quickly expanded beyond Singapore via a string of acquisitions into Indonesia, Australia, Hong Kong and China.
(See also: Fullerton Health acquires Indonesia-based provider of managed healthcare services)
For the year ended Dec 2014, Fullerton generated revenue of S$163.8 million. This increased to S$240.6 million the following year. For 2015, the company managed earnings of S$17.7 million, up from S$12.2 million the year earlier.
Fullerton Healthcare is betting on the long term growth of managed healthcare services. Its main customers include large customers such as Singapore Airlines and Marina Bay Sands, as well as insurers.
The company, whose top management is all made up of medical doctors, tries to adopt an asset-light model of outsourcing healthcare to the panel of doctors and other healthcare service providers. However, it also has its own fully-owned clinics and facilities.
According to Frost & Sullivan, the addressable market for enterprise healthcare management in the markets where Fullerton is operating, was worth some US$20.7 billion (S$28.2 billion) last year.
It is set to hit US$35.5 billion by 2020 with a compounded annual growth rate of 11.4%.