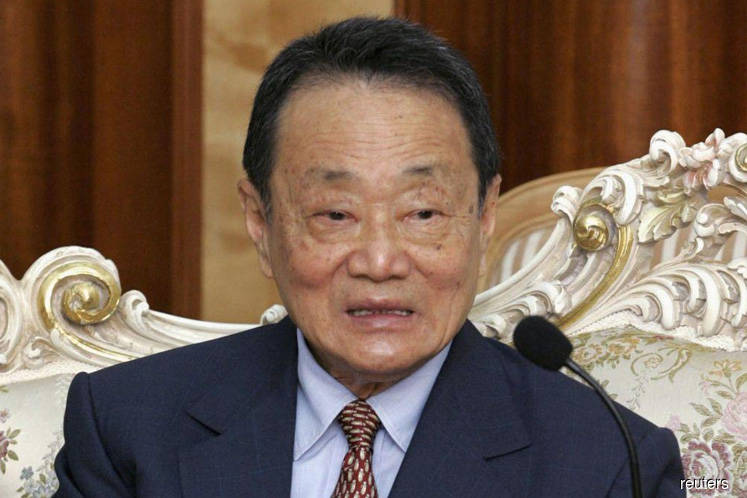 KUALA LUMPUR (March 7): Malaysian tycoon Robert Kuok is the world's 96th richest person with a net worth of US$14.8 billion (about RM57.76 billion), according to Forbes' 2018 billionaires list of 2,208 billionaires.
Kuok is also Malaysia's richest man, according to Forbes. "He owns Kuok Group, which has interest in hotels, real estate and commodities. He founded internationally renowned Shangri-la Hotels in Singapore in 1971. His nephew Kuok Khoon Hong runs Wilmar International, which comprises the majority of his fortune." Forbes said.
Also on Forbes' list are Malaysian businessmen Ananda Krishnan and Quek Leng Chan, both at the 217th spot. Forbes said Ananda and Quek's respective net worth is at US$7.2 billion each. On Ananda, Forbes said: "Harvard Business School grad and former oil-trader, he is Malaysia's third-richest person."
On Quek, Forbes said: "He inherited part of his fortune from his father, one of 3 brothers who started a banking group in the 1920s. His son Kon Sean led the family into the e-commerce business in 2015 with the launch of GemFive, which sells everything from electronics to fashion."
Meanwhile, Amazon.com CEO and founder Jeff Bezos is the world's richest man. Forbes said Bezos has a net worth of US$112 billion.
"Centi-billionaire Jeff Bezos secures the list's top spot for the first time, becoming the only person to appear in the Forbes ranks with a 12-figure fortune. Bezos's fortune leapt more than US$39 billion, the list's biggest one-year gain ever. He moves ahead of Bill Gates, who is now number 2," Forbes said.