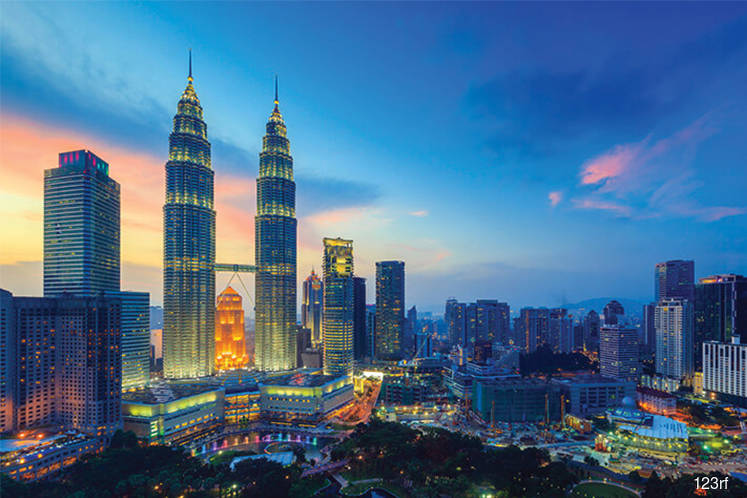 PUTRAJAYA (May 31): The government expects to maintain its fiscal deficit at 2.8% as it carries out a rationalisation of expenditure involving a review of RM10 billion worth of high-priced projects, and optimising its revenue.
Finance Minister Lim Guan Eng said as part of its reallocation of expenditure priorities, the government will review, defer and renegotiate the projects.
They include the revocation of projects awarded via direct negotiation or a limited tender exercise such as a RM350 million contract that was awarded to carry out renovation and rehabilitation of Sultan Abdul Samad Building in Kuala Lumpur.
"(We will also look at) non-essential operating expenditure including professional and consulting services, refurbishments, events and promotional activities, and selected ICT systems upgrading, certain big-ticket budget allocations for mega projects such as the Malaysia-Singapore High Speed Rail and MRT Line 3, and other expenditure items like special projects under the Internal Coordination Unit, capital injections to various funds, transfers to the authorities of the various development corridors, and projects paid for under the facilitation fund," he added.
Speaking in a press conference, he said in the longer term, the government would save billions of ringgit when these projects were to be re-tendered or scrapped altogether.
On optimising revenue, Lim said the ministry expects to earn additional revenue of RM5.4 billion from the rise of oil price to US$70 per barrel.
It also looks forward to collecting RM5 billion from higher dividends from government-linked companies such as Khazanah Nasional Bhd, Bank Negara Malaysia and Petroliam Nasional Bhd.
"An estimated RM4 billion from the implementation of the sales and services tax (SST) in September…This conservative estimate is [because] the SST revenue will only be fully realised from November onwards, taking into account the bi-monthly tax collection mechanism for local manufacturers," he added.
Overall, Lim said the estimated impact and mitigation measures would maintain the deficit level at 2.8% as targeted for 2018.
"The projected fiscal deficit will increase to RM40.1 billion from RM39.8 billion which would maintain the government's budget deficit at 2.8% of the gross domestic product.
"In addition, the government's current balance (government revenue less operating expenditure) will also remain positive," he added.