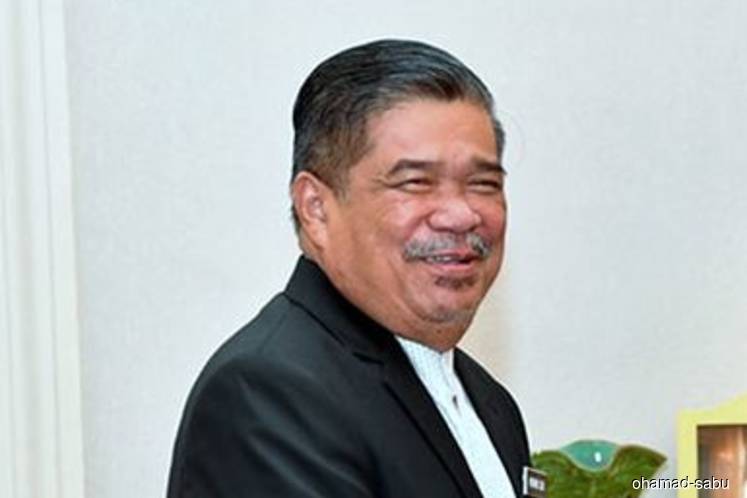 SUBANG (Sept 6): The first batch of the Malaysian Battalion 850-6 (Malbatt 850-6) comprising 215 members of the Malaysian Armed Forces (MAF) left for Lebanon today to serve under the United Nations Interim Force in Lebanon peacekeeping mission for a year.
Defence Minister Mohamad Sabu said Malbatt 850-6 would be deployed to Lebanon in stages between today and Sept 27.
He said the contingent would also involve personnel from the Royal Brunei Armed Forces and a Ministry staff.
"This batch will be replacing the MALBATT 850-5 which will end its one-year operation on Sept 20.
"Their (Malbatt 850-6) involvement in the mission demonstrates the continuous recognition and trust by the international community towards the credibility as well as professionalism of MAF," he said in his speech at the sending off ceremony of the soldiers at the Royal Air Force base here today.
Mohamad said the mission also proved that Malaysia was always committed to fulfilling its responsibilities to provide humanitarian assistance to other countries to ensure the universal security aspirations could be materialised.
Also present at the function were MAF chief Gen an Sri Zulkifli Zainal Abidin, Army chief Gen Datuk Seri Ahmad Hasbullah Mohd Nawawi, Royal Malaysian Navy chief Admiral Tan Sri Ahmad Kamarulzaman Ahmad Badaruddin and Royal Malaysian Air Force chief Gen Tan Sri Affendi Buang.