This article first appeared in Enterprise, The Edge Malaysia Weekly, on February 12, 2018 - February 18, 2018.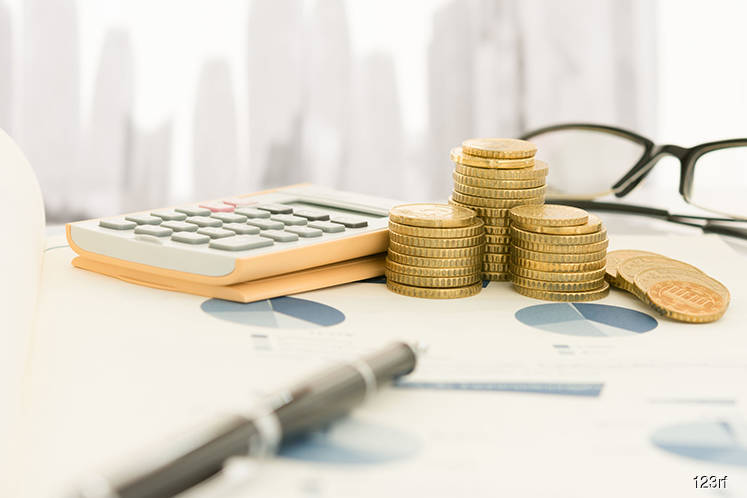 Crowdfunding platforms are often seen as a haven for innovators as it allows them to circumvent hard-nosed bankers and other risk-averse traditional lenders. Almost anyone can set up an account, claim to have an idea for the next big project or product, and raise funds in a matter of days, if not hours. 
However, it is not as easy as it sounds. For one, only 36% (137,710) of the 383,409 campaigns issued on the world's largest crowdfunding platform, Kickstarter, were successfully funded. About 14% (53,646) could not even raise a cent, according to the statistics provided on the platform's website. 
To increase the attractiveness of their campaigns, crowdfunding issuers should avoid claiming that their innovations are both novel and useful, says Amitava Chattopadhyay, professor of marketing and the Glaxo­SmithKline chaired professor of corporate innovation at INSEAD. Together with fellow researchers from the Singapore Management University and HEC Paris, he analysed 50,310 Kickstarter projects and found that the crowdfunding community does not view claims of product novelty and usefulness as congruent. 
"Issuers should be careful about what they tell potential investors or backers. They like to claim that their product is not only unique and unconventional but also highly practical," says Chattopadhyay.
"According to our research, their campaigns are more attractive only if they say their product is one or the other. This is probably due to the fact that the backers would be very sceptical if the issuers say their innovations are both. Investors tend to take what is being said with a pinch of salt, or brush it off completely."
Compared with a regular marketplace, where buyers feel protected by consumer laws, investors on crowdfunding platforms face high levels of risk and uncertainty. The issuers could fail to produce the final product, change specifications along the way, delay the project or even misuse the funds raised on the platform. 
Chattopadhyay says issuers who claim that their products are both highly useful and novel may find it difficult to get funded as they are perceived to be more high risk by the crowd. This lowers project funding by 26%. 
However, saying that a product is novel raises about 200% more in funds while saying that a product is useful increases funding by 1,200%, according to the research. "Our findings are encouraging because they suggest that the crowd supports utility over novelty. But it is also disappointing because the premise of crowdfunding is to support projects that are both novel and useful, rather than one or the other," says Chattopadhyay. 
Increasing your chances 
Crowdfunding is a popular way of raising funds for early-stage companies as they do not have a track record or the collateral needed to get loans from banks. Platforms such as Kickstarter, Indiegogo and GoFundMe have helped realise many projects that would otherwise have not existed.
There are several types of crowdfunding platforms. The business model used to raise funds for businesses and projects are usually rewards or equity-based. This means investors receive either tangible or intangible rewards or company shares from the issuers in return for their funds. 
As a fundraising platform, crowdfunding is increasingly important as it is getting more difficult for early-stage companies to procure funding from venture capitalists (VCs), says Chattopadhyay. "Today, due to strong competition, it is extraordinarily hard for companies to get VCs to fund their ideas. That is why they have to resort to crowdfunding platforms. 
"However, a positive thing that we have noticed is that more VCs are looking at crowdfunding platforms for new and interesting projects. This should open more doors for campaign issuers."
One example of a successful rewards-based campaign was by smartwatch company Pebble for Pebble Time.  Although it only set US$500,000 as its target, the company managed to raise US$20.3 million from 78,471 backers by the end of its month-long campaign. 
Meanwhile, in Malaysia, one of the most successful rewards-based campaigns was issued by media company, TAPAUtv,  for its annual event, TAPAUfest. Having successfully funded its event in 2014 on crowdfunding platform pitchIN, the company issued another campaign for its event in 2016 and raised RM109,890 from 212 backers.
Another successful local rewards-based campaign was issued by sports event organiser NGV for its Ultra Marathon Event held August 2017. Issued on crowdfunding platform MyStartr, the project managed to raise RM295,723 from 2,388 backers.  
According to Chattopadhyay, these campaigns tend to be successful as they are business-to-consumer (B2C), thus appealing to those who would later become consumers of the products or projects. This means that it will be more difficult for business-to-business (B2B) companies because the crowd may not understand their pitches as easily.
Designing and manufacturing company Formlabs, for example, raised US$3 million from 2,068 backers when it campaigned to bring affordable 3D printers to the masses in 2013. At the time, 3D printers were only accessible to companies that could afford the technology.
To further increase their chances of success, campaign issuers should think of the best way to tell their story so that it resonates with the potential backers of the project, says Chattopadhyay. "How did Apple succeed? A lot of it goes back to the story of how Steve Jobs and Steve Wozniak got started by building computers in a garage. 
"It goes back to how they met when they were doing their internship at Hewlett-Packard, where they learnt about the technology people were not using at the time and brought it all together so that it became the company that it is today. This is all part of the Apple brand. 
"So, what is your story? Why are you trying to make this product? What gap are you trying to fill? What experience made you so passionate about trying to build this product? This classic element of branding is very important to crowdfunding."
It is also crucial for companies to use all their means possible (such as integrating multimedia content) to convey the value they offer as clearly as possible, says Chattopadhyay. "Text alone is not enough to capture the attention of backers. The crowdfunding pitch should include pictures or videos to create a story that holds together. 
"Fundamentally, crowdfunding is about convincing people to believe in something enough to put their money behind it. There is no reason that you should make less effort for this than for any other traditional fundraising approach."
In Malaysia, companies can also opt for equity crowdfunding (ECF) platforms to raise funds. Following the implementation of the legal and regulatory framework for the industry in 2015, all six registered ECF operators — FundedByMe, Crowdonomic, Eureeca, pitchIN, CrowdPlus and Ata Plus — are fully operational. As at Sept 30 last year, 31 issuers successfully raised RM18.3 million on these platforms, reaching 80% of their target amount.