This article first appeared in Personal Wealth, The Edge Malaysia Weekly, on June 11, 2018 - June 17, 2018.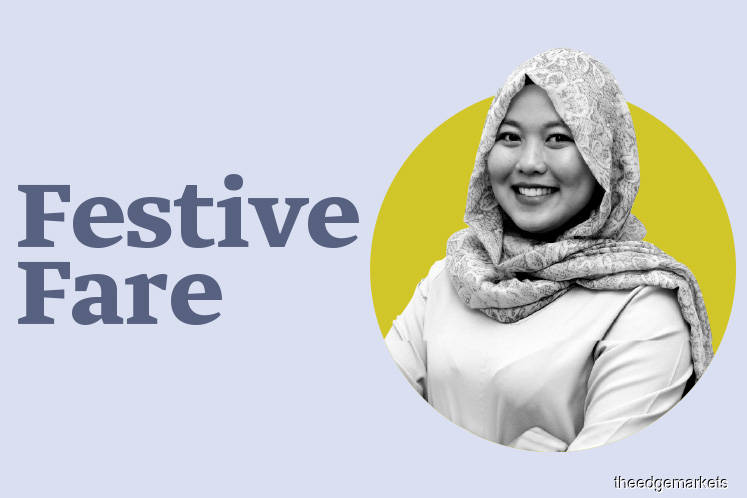 Growing up in a huge family, the month leading up to Hari Raya Aidilfitri would see my parents experience the worst budget crunch of the year. Money was required to buy curtains, cushion covers and festive cookies. They would also need to have enough cash for the many green packets they would be distributing.
So, my mother — who is innately frugal — would record every transaction made, right down to the sen. While she does this all year round, she is particularly fastidious in the weeks leading up to Raya.
During this period, she also took the opportunity to teach her children about budgeting and how to spend wisely. We were given RM100 each to buy new clothes and every transaction would be recorded in the ledger she drew up in a 555 notebook.
Back then, RM100 could go a long way. I could spend RM40 on a dress, RM20 on a t-shirt, RM30 on a pair of shoes and RM10 on a small plastic tote bag.
We were usually very careful about what we chose to buy that month as exceeding the RM100 limit would mean money deducted from the green packet we would receive from our parents. The mere thought of this scared us so much that none of us dared to spend more than the RM100 we were given. This practice stopped when we graduated from university and started to earn an income.
Now that I am an adult, I realise just how much effort my parents took to teach us the importance of budgeting. But here is the thing: I did not put into practice what my parents taught us all those years. Even with the abundance of budgeting apps that could help me better plan and track my expenses, I find it too much of a hassle to record everything.
I am ashamed to admit this, but I spend based on how I am feeling at a particular point in time. Before I put something in the shopping cart, I would ask myself — do I really need this? My heart would usually say, "You are taking time to consider. That means you don't really need it. Now put it back." But recently, my heart has been telling me the opposite of that.
If you are not familiar with the term "lifestyle inflation", it is defined as the tendency for one to spend more when one earns more. My earnings have increased over the years and this has caused my heart to tell me, "Buy it! Why not? You deserve it and most importantly, you can afford it."
Last month, I bought a face cream worth RM150. My old face cream only cost RM30, but I did not want to use it anymore because I felt that my face deserved to smell like lavender, not chemicals, every night. My monthly phone bill used to be RM60. Today, it is RM260 because I thought I deserved the best smartphone available in the market. I have inflated my lifestyle expenses so much without realising it.
Since Raya is coming soon, I am afraid that my spending habits will worsen. I will probably tell myself that getting a RM300 baju kurung is fine because I deserve it and it is for a rare occasion. Who knows what else I will buy using the same excuse?
When I was a student, I could live off RM400 a month. Now, that is what I spend on a pair of shoes that I only wear once a year! I obviously needed help from an expert. So, I sat down with an expert — my mother — and confessed to her about my bad spending habits.
After scolding me (like Asian mothers do), she gave me an hour-long speech about the importance of proper budgeting — how to save as much as I can, set aside money for various purposes and make zakat contributions. While she absolutely condemned my emotion-led approach to spending, she also told me that it is not wrong to indulge once in a while. I am spending my hard-earned money after all.
It has been a week since I started writing down my expenses in a 555 notebook. I can't say I have been vey diligent, but making it a habit will take some time. Not too long, I hope. Raya is around the corner, after all.
Selamat Hari Raya Aidilfitri to all those who are celebrating. Maaf zahir dan batin.