This article first appeared in The Edge Financial Daily, on July 26, 2018.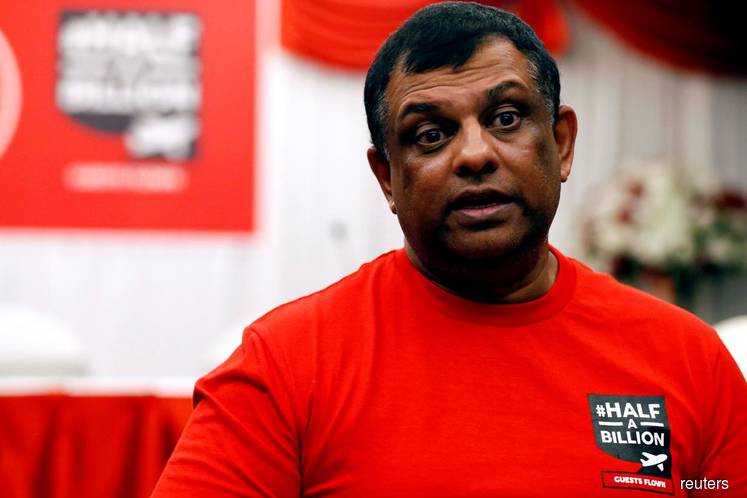 KUALA LUMPUR: Incentives to spur low-cost travel were given to all airlines, aviation tycoon Tan Sri Tony Fernandes said, noting in a series of tweets yesterday that they were not exclusive to AirAsia Group Bhd.
"Incentives are given to all airlines. Not just @AirAsia. We built a huge business for Malaysia Airports. In support quite the opposite was given in giving us support. klia2 was the last Thor of airport @AirAsia. Anything would have been better than that," the group chief executive officer (CEO) of AirAsia posted on his Twitter account yesterday.
Fernandes was responding to comments by Malaysia Airports Holdings Bhd (MAHB), which on Tuesday revealed that AirAsia had benefited about RM376 million from various incentive programmes provided by the airport operator up until 2017.
While AirAsia has done its best, Fernandes said MAHB could have done so much more and created "so many" job opportunities if it had worked with its biggest customer: AirAsia.
"Also the lack of support on developing low-cost travel and the lost [of] billions to the Malaysian economy.
"They (MAHB) are a monopoly and Mavcom (Malaysian Aviation Commission) [is] supposed to police that. Hopefully that will happen in the future," he added.
With the right support, Fernandes said airport terminals in Sandakan, Sibu, Tawau, Penang, Melaka and Kuching would have huge growth potential.
On Tuesday, MAHB said the exclusive financial incentives, which were intended to support low-cost travel growth, were given under its Infancy Support Programme from 2002 to 2007, and subsequently continued with the Enhanced Incentive Programme from 2007 to 2009.
Between 2009 and 2011, MAHB said it implemented three other incentive programmes such as the Airlines Recovery Plan to assist air-transport firms to recover from the global financial crisis.
"While AirAsia has been the principal driver of this growth, the Malaysian government along with MAHB have played crucial roles as enablers by fully supporting low-cost travel for the benefit of all Malaysians," its acting group CEO Raja Azmi Raja Nazuddin said.
Raja Azmi's comments came amid remarks made by Fernandes that the low-cost carrier was forced out of Terminal 2 of the Kota Kinabalu International Airport three years ago.