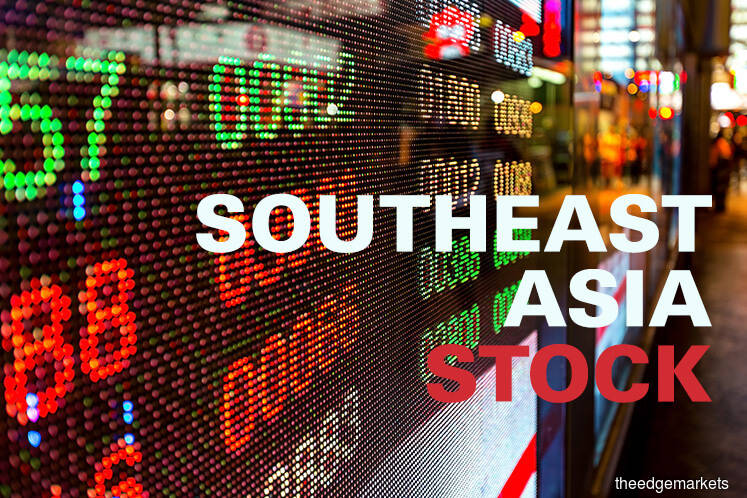 (Dec 6): Southeast Asian stock markets fell in line with broader Asia on Thursday, after Canada arrested a top executive of Chinese telecoms giant Huawei, raising fears of a fresh clash between Washington and Beijing.
Canadian authorities said they had arrested Huawei's global chief financial officer in Vancouver, where she is facing extradition to the United States. The arrest is related to violations of U.S. sanctions, a person familiar with the matter said.  
The news came as China and the United States begin three months of negotiations aimed at de-escalating their bruising trade war, which is adding to lingering investor jitters over higher U.S. interest rates and other risks to global economic growth.
Investor sentiment was also soured by ongoing concerns of slowing growth in the United States as the spreads between short- and long-dated Treasury yields tightened towards their narrowest in more than a decade.
"This mixed signal on the trade front, together with lingering concerns over the UST yield curve inversion, have led to a selloff in equity in Asia. The selloff in equity markets is likely to dampen sentiments in Asia," Maybank said in a note.
Singapore shares fell as much as 1.4%, making them the top losers in Southeast Asia and extending their declines into a third session, dragged mainly by technology stocks.
Singapore Press Holdings Ltd dropped 4.2%, while Yangzijiang Shipbuilding Holdings Ltd declined 2.4%.
Thai shares fell up to 1.4%, hurt by energy and financial stocks.
Crude oil prices fell, but trading was tepid ahead of a meeting by producer group OPEC that is expected to result in a supply cut aimed at draining a glut that has pulled down prices by 30% since October.
PTT Pcl led the losses, shedding 2.4%, while Airports of Thailand PCL dipped 1.1%. 
Philippine shares dropped as much as 1.1%, dragged by financial and real estate stocks. 
Ayala Corp slid 2.1%, while BDO Unibank Inc fell 1.5%.
    
SOUTHEAST ASIAN STOCK MARKETS:
As at 4:15
| | | | |
| --- | --- | --- | --- |
| Market | Current | Previous close | Pct Move |
| Singapore | 3119.47 | 3155.92 | -1.15 |
| Bangkok | 1655.71 | 1672.32 | -0.99 |
| Manila | 7558.63 | 7630.9 | -0.95 |
| Jakarta | 6103.157 | 6133.12 | -0.49 |
| Kuala Lumpur | 1679.13 | 1688.27 | -0.54 |
| Ho Chi Minh | 955.94 | 957.14 | -0.13 |
 Change on year
| | | | |
| --- | --- | --- | --- |
| Market | Current | End prev yr | Pct Move |
| Singapore | 3119.47 | 3402.92 | -8.33 |
| Bangkok | 1655.71 | 1753.71 | -5.59 |
| Manila | 7558.63 | 8,558.42 | -11.68 |
| Jakarta | 6103.157 | 6,355.65 | -3.97 |
| Kuala Lumpur | 1679.13 | 1796.81 | -6.55 |
| Ho Chi Minh | 955.94 | 984.24 | -2.88 |