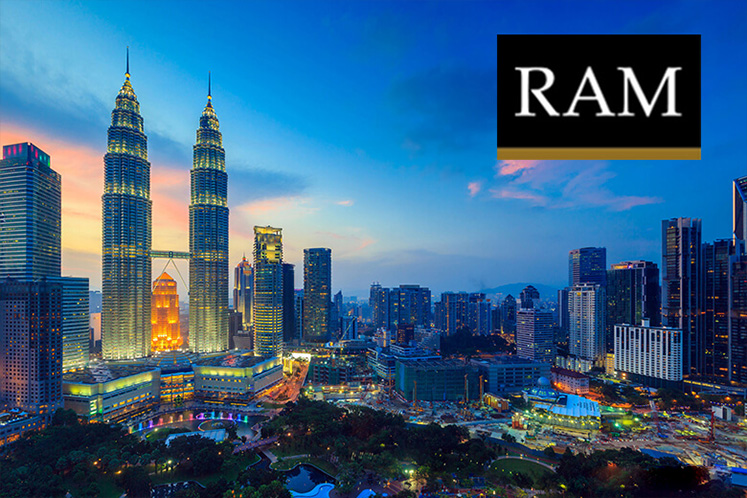 KUALA LUMPUR (Sept 4): Malaysia's export growth is expected to pick up to 12.4 per cent in July, against 7.6 per cent recorded in June, said RAM Rating Services Bhd.
Head of Research Kristina Fong said this was possibly supported by some frontloading activities ahead of the second tranche of US import tariffs on China's technology goods, which came into effect on Aug 23.
"Global demand for electronics, one of the key anchors of Malaysian exports, as proxied by global semiconductor shipments, also exhibited resilient growth that supported the underlying export momentum in July," she said in a statement today.
On the other hand, Fong said, import growth was likely to moderate to 8.6 per cent in July following a steep rebound in the preceding month of 14.9 per cent, which had partly stemmed from a boost in investment goods imports on the back of the zero rating of the Goods and Services Tax.
"While support from the tax holiday remains, July's import print is unlikely to mirror the surge in June in view of the increasing uncertainties over escalating trade disputes.
"Overall, the trade surplus is projected to come in at RM11.7 billion for the month," she added.
For the second half (H2) of 2018, Fong said the upside to trade growth appeared limited, considering the various signs of softening observed.
She said growth in electronic goods orders of key economies like Japan, Singapore and the United States had been on a decelerating trend for the past 12 months as restocking activities slowed following robust growth last year.
The global industrial momentum had also leaned towards moderation, as suggested by the slower increase in new manufacturing orders in the US, the European Union and China, which would weigh on demand for Malaysia exports in H2 2018, Fong said.
China, the EU and the US constituted a respective 13.5 per cent, 10.2 per cent and 9.5 per cent of Malaysia's total exports in 2017 — the second, third and fourth largest markets.
"US manufacturing orders took a dive in June despite economic growth momentum holding ground.
"This is one of the first signs we've seen of how lingering trade policy uncertainties have materialised into actual economic outcomes," she added.